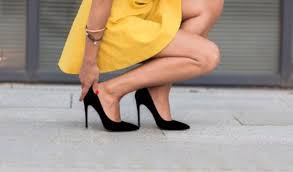 What standing for long hours can cause to your health. However, it should be known that standing is a natural human posture and it causes no health hazard by itself. Although working in a standing posture is what causes the risks. This particularly dangerous to leaning your body weight on one foot for stability.
Machine operators, sales people, hairdressers and barbers are the most exposed to this dangers. This is because they are required to stand long hours while working on their clients to earn a living.
When standing occurs for prolonged periods these are the side effects.
1. Swelling of veins or inflammation. This inflammation may progress over time to chronic and painful varicose veins which becomes a discomfort to the hairdresser.
2. Prolonged standing on one foot causes the joints in the spine, hips, knees and feet to become temporarily immobilized or locked. This immobility can later lead to rheumatic diseases due to degenerative damage to the tendons and ligaments that bind muscles together for support.
3. Sore feet which later becomes painful, this may be severe to expectant mothers working in a standing posture.
4. Low back pain which may eventually alter with the general posture of a person.
5. Stiffness in the neck and shoulders.
This can be minimised by ensuring the work place is conducive for your health and one should try balancing their weight on both feet.
Content created and supplied by: RetlaWalter (via Opera News )