It might sound far retched to quit drinking in one month but I did it in less than a month. However, my reason to quit might be different from yours. You see, my alcoholism affected my entire way of life. I could not work in sober mode.
It all started with the urge to drink before I get to work, over lunch break and in the evening after work. With time, the urge seemed to overwhelm me; I increased my drinking in the morning and midday. It became a routine to hope into the nearest pub after work and getting home past midnight became the norm.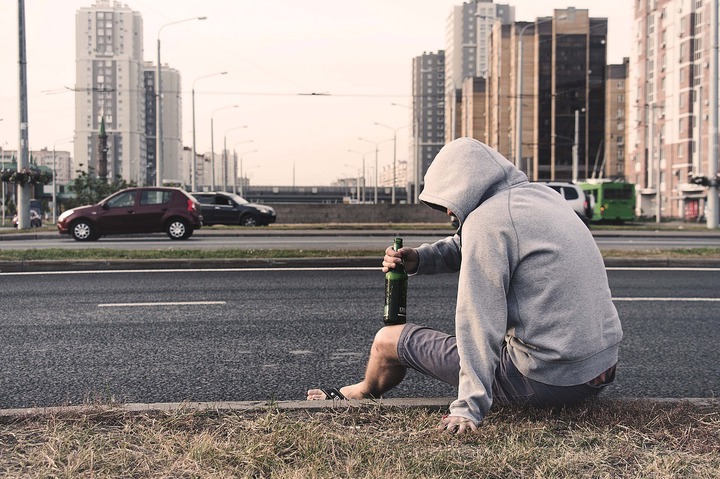 Surprisingly, I was not running out of drinking cash. I had friends who could buy me my favorite drink at will. However, at some point my cash was not enough and I turned to cheap drinks. One thing led to the other; lost my job and my friends took off. At this point the bar staff became my buddies and I could drink on credit not knowing when to pay.
All my debts were centered on alcohol and rent. However, with time I could not sustain the lifestyle. This was not until my landlord locked me out of his house after defaulting rent for four months. The timing was just right; it was raining and the cold must have made me sober to think straight. So here is how I quit drinking in under a month.
Accepting Addiction to Quit Drinking
The cold must have worked on me to sober up and thought about my past and present and realized am an addict. By 4 am in the morning, I could tell the difference between being drunk and sober. I made up my mind that am addicted and needed to do something about it.
What started as a social pass-time had grown to a monster that was hard to tame. However, that morning I have to re-look at my relationship with drinking. I had not known I was drinking too much and this had an impact on my alcohol cravings.
At this point, I realized the urge is not about the actual drinking but the "good time" that comes with every bottle taken. One questing continued to pop up; why do I drink? The answer was right in front of me; the company I keep and a mindset that alcohol makes my life better.
Alcohol addiction is all about you. Do not blame it on stress, work, relationships or even lack of sleep. These were some of excuses I was hiding behind. However, you only see these once you realize you need to quit drinking. Accept addition and resolve to reverse the craving.
Future after you quit Drinking
Drinking blinds you from planning for the future. It puts you in a day's comfort zone. If you keep it to yourself, it will blind you and your entire life will revolve around where to get the next drink. Once I realized am disappearing deep into alcoholism, I had to reach out to other for help and motivation.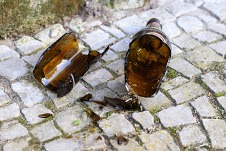 Fortunately and for the first time, it occurred to me that half of the money I spend on alcohol goes to my drinking partners. With this reality, I resolved to do something constructive with the amount if only I can quit drinking, a decision that motivated me to start a new life of building a different future.
Changing Relationships to Quit Drinking
The first one week of trying to quit drinking is the toughest. Here I mean quitting and not reducing the amount. I had to look for new relationships; a community that is supportive and understood where I am coming from. I was dead broke to seek any professional help anyway!
One of the best things I picked from my new sporting community is lack of a dull moment. This kept me busy and had no time to think about drinking. For me, this was the most trying moment since I still missed the drinking environment. However, my family and my new community members urged me on.
Turning down Temptation as you Quit Drinking
One thing that I learned in my journey to quit drinking is the art of turning down drinks. A polite and plain "I stopped drinking alcohol" helped me. In fact, it gave me confidence and sense of purpose in life. This is not easy especially when I remember how the rejection feels.
 However, turning down drinking request is not enough, changing the environment helps and it worked for me. A new environment meant new friends, new activities and less distraction for long time peers. Your new house also helps you focus more on quitting alcohol.
However, the urge to drink something might not disappear overnight. You can substitute alcohol with a non-alcoholic drink that is not addictive. Fresh pressed juices really helped and it is way too affordable for someone shifting from drinking high volume but cheap alcoholic drinks.
 Self Care after I Quit Drinking
Drinking has a way of making you postpone basic things like taking a shower and eating, this can mess up your health. After I quit drinking I realized how taking a shower can be refreshing! Drinking makes you focus on getting high thus neglecting your overall health.
Keeping busy with new hobbies has also changed by health life. Hitting the gym has really helped me turn from a weakling to building sizable muscles. Playing games with my new friends appears to be rejuvenating my memory for the better.
It might have been like a decade of quitting alcohol but the one month was not a walk in the park. There are moments I felt like it's not going to work but I kept pushing. It is all about priorities and depending on alcohol can really mess not only your life but health as well.
There are many ways to quit drinking but the bottom line is you. My journey was short and my determination works. However, the most important thing is to know you have a problem and work towards resolving it. Look at the future and not the vogue thrills that come with drinking alcoholic
Content created and supplied by: Albertkim (via Opera News )