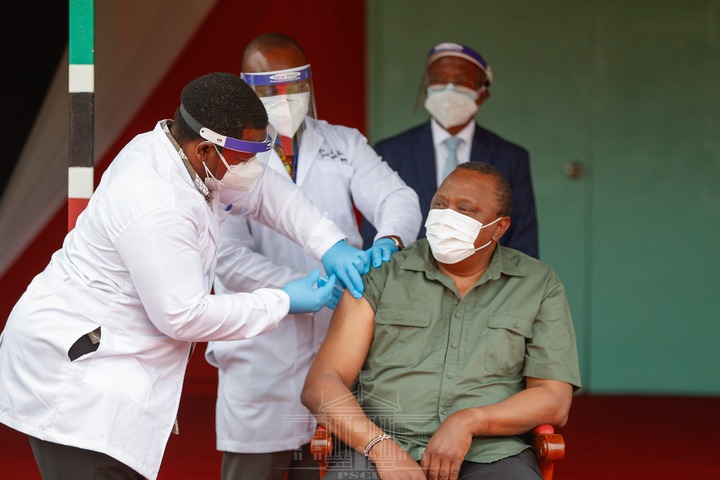 The ministry of health has today announced that Kenya is expecting another 25 million doses of AstraZeneca Vaccine soon after completing to administer the 1M doses it ordered last month.
According to the ministry of health through its official Twitter handle, the government has already placed an order of the above-mentioned number which is expected to arrive in the country in the next two months, though it has not communicated the exact date. The country is expected to have vaccinated at least 70% of the adult population to achieve herd immunity against the coronavirus disease.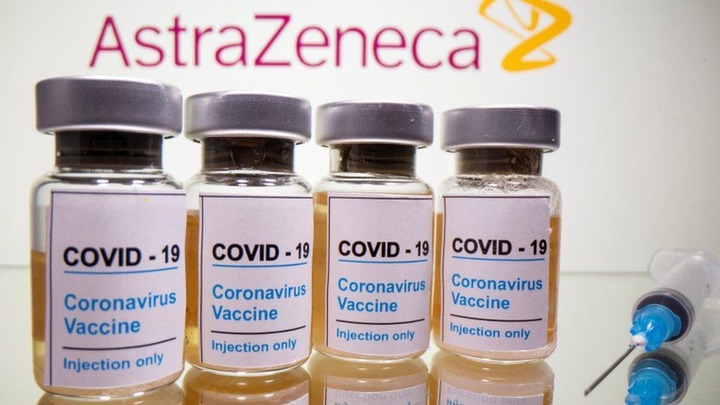 This comes as speculations are Rife that the AstraZeneca Vaccine could have some negative side effects to the users. Yesterday, the Pharmacy and Poison's board announced that at least 276 people have developed adverse symptoms after taking the jab. The board however assisted Kenyans in that the vaccine is safe and those affected are in stable condition.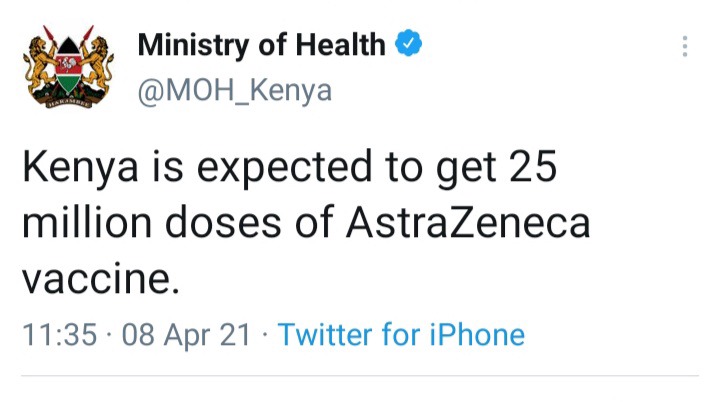 Content created and supplied by: SMOKIN-NEWS (via Opera News )