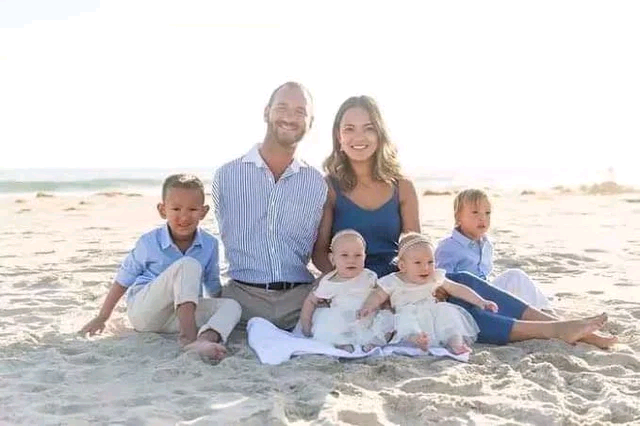 He Was Born With No Legs And No Hands, See His Recent Photos, His Wife And Children. Photo|Courtesy
Majority of the human beings have been blessed with two hands and two legs. But have you ever imagined a situation where you have no legs and hands. This means that there will be no clapping, no running, no lifting any heavy thing or doing any heavy work. Walking will also be difficult for you since the legs involved in walking are missing. But in this case, we meet a man who has no hands and legs but has been blessed with a beautiful wife and children. Of course not all women will be interested in marrying such men. But this man got himself the beauty and the love of his life.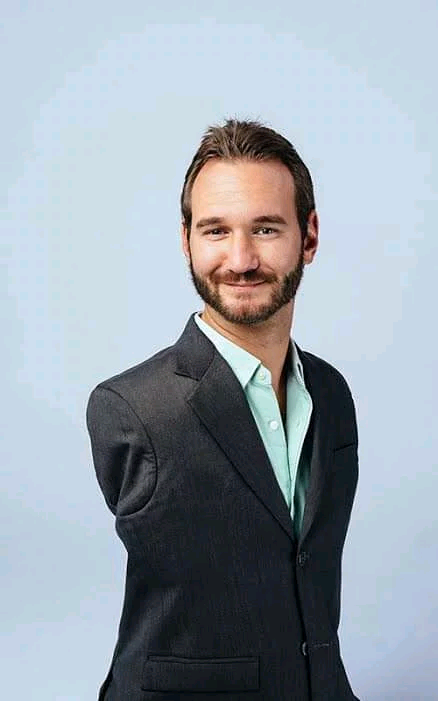 The man identified as Nicholas James Vujicic was born on 4th December in 1982. He is a Christian in Australia who has always been involved in announcing the gospel of Jesus. He is also a motivational speaker whose speeches have changed the lives of many people. He was born with a condition known as Tetra-Amelia syndrome which is characterized by no hands and legs. This condition is very rare since you cannot get it anywhere anyhow in this world.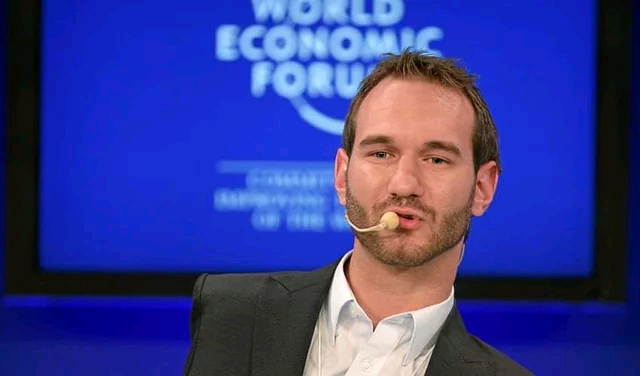 According to his story, the parents actually rejected him during birth. When the nurses submitted the baby to them, they had to walk out of the hospital in shock and vomited since they never expected such kind of a child. But as time went by, they had to accept the condition of their son since God's plans are inevitable. At that time, doctors could notice that the toes on one of his feet were fused. They therefore performed an operation to make them flexible to hold something.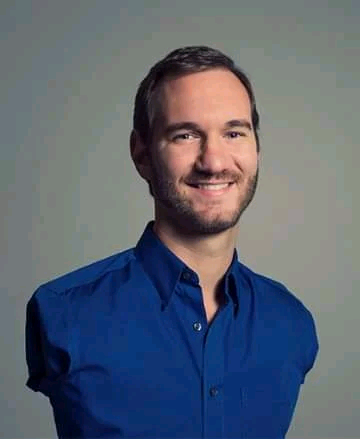 He has been involved in ministry work by empowering the less fortunate through many programs. For instance, he launched an International organization referred to as Life without Limbs in 2005. He again founded another organization in 2007 namely Attitude is Altitude which is a motivational speaking company. Many people flood the company to get an opportunity to invite him for a motivational speaking session.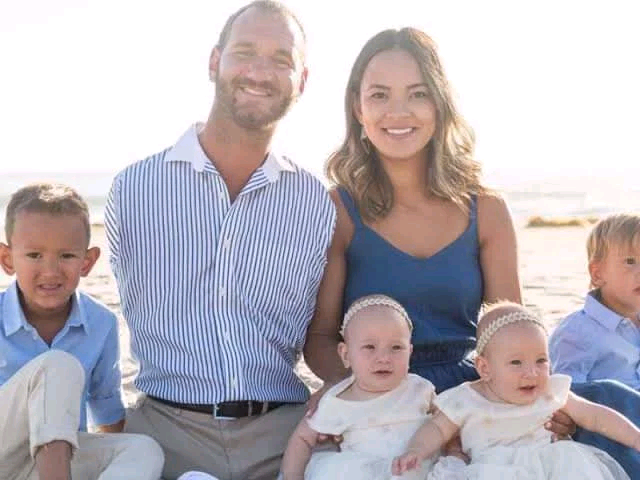 He met his wife Kanae Miyahara in 2008 when he moved to Texas. They got married and have been living together since the day they tied a knot bin February 12,2012. Together, they have been blessed with four children who actually normal with both limbs. This confirms that indeed disability is not inability. Do not despise those with disabilities since you do not know what God has in store for them.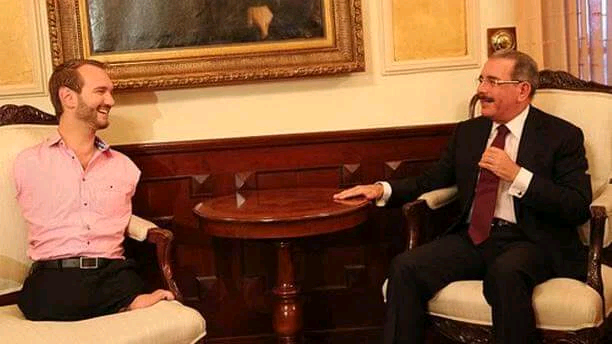 Leave comments, share and follow the channel for more amazing stories.
Content created and supplied by: Israel.org (via Opera News )