A spice is a seed, fruit, root, bark, or other plant substance primarily used for flavouring, colouring or preserving food. Most of these spices are usually dried and made into powder.
Spices have been used traditionally for various health benefits.
1. Cinnamon(mdalasini)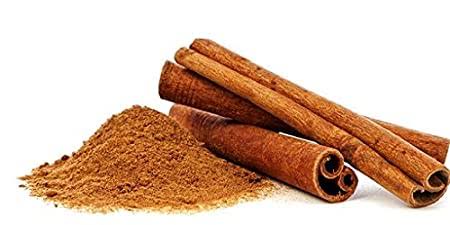 The dried skin of cinnamon is used for spicy curries.
The spice is regarded traditionally as antiseptic, antipyretic, astringent, balsamic, fungicidal, diaphoretic, carminative, stimulant and stomachic.
Cinnamon is often combined with ginger to enhance circulation and digestion.
Cinnamon is also used to treat tumors, headache, spasms, sore throat and organ indurations.
2. Cardamom(iliki)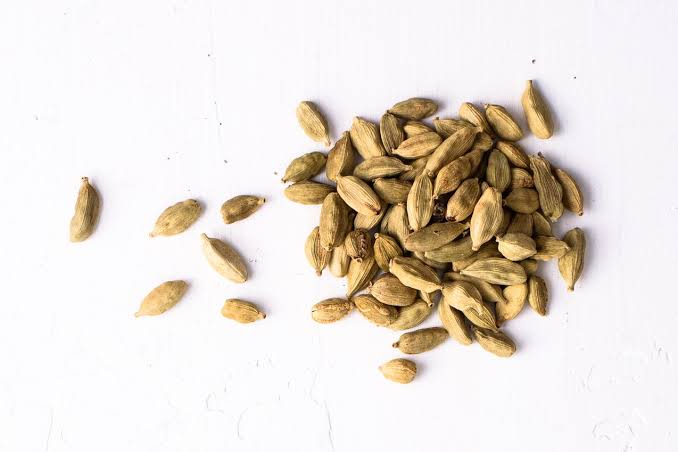 Cardamom is used as a cooking spice.
Medically, cardamom is used for flatulent, indigestion, and to stimulate the appetite in people with anorexia.
It is also used as stomachic, digestive, diuretic and for cough, colds and cardiac stimulation.
Traditionally, it is used for kidney and urinary disorders, and as a gastrointestinal protective.
Cardamom oil is used as an anti-inflammatory and antibacterial.
Cardamom is reported to be used as an antidote for both snake and scorpion venom and for food poisoning.
The green cardamom found in India is used to treat teeth and gums infection, for throat trouble, congestion of lungs and pulmonary tuberculosis.
3. Coriander(dhania)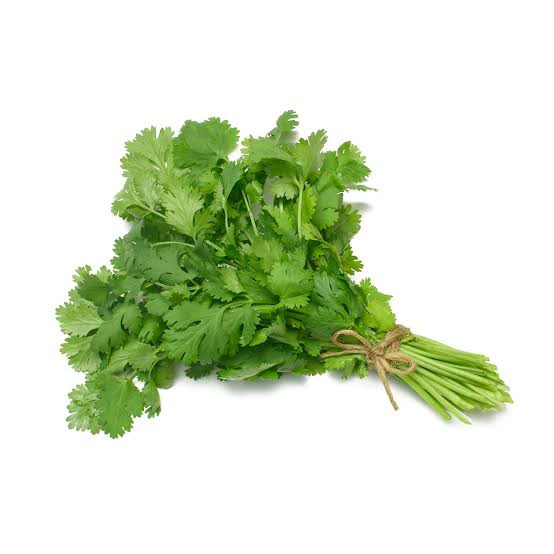 All parts of the coriander are edible, but the fresh leaves and dried seeds are the most common parts used in cooking.
Traditionally in India, coriander is used in disorders of digestive, respiratory and urinary system as it has diaphoretic, diuretic, carminative and stimulant activities.
The plant reliefs anxiety and insomnia.
Coriander oil is used as an antimicrobial agent and as a natural fragrance.
It is also used as a traditional treatment for diabetes, renal disorders and loss of appetite.
4.Garlic(kitunguu saumu)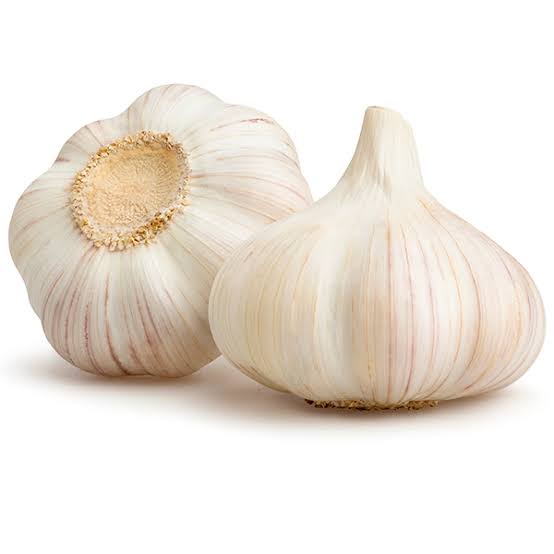 Garlic is a spicies in the onion family.
It is used traditionally for treatment of intestinal disorders. It is now known for it's fibrinolytic activities, and it's role in lowering blood cholesterol.
Garlic is known to treat diabetes.
It is also used as a remedy for local pain by crushing the garlic bulbs and applying the crushed garlic to site of pain and putting a bandage over it.
Garlic juice is used to alleviate sinus problems.
Garlic is used to treat tremor, forgetfulness, paralysis, colic pain, internal ulcers and fevers.
5. Ginger(tangawizi)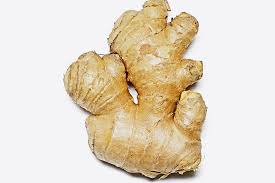 Ginger is commonly used as a cooking spice throughout the world.
The rhizome of ginger is used to treat many ailments including gastrointestinal disorders, mainly nausea and vomiting associated with pregnancy and abdominal spasms.
For home remedy, ginger is used as a dyspepsia, abdominal discomfort and flatulent.
Herbalist recommend its use as a carminative, diaphoretic and astringent.
Ginger also has anti-inflammatory properties.
6. Red chili(pilipili)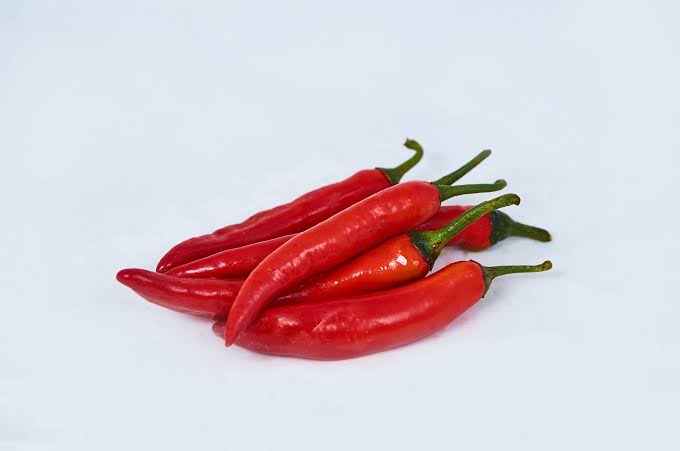 Red chili is among the most consumed spices in the world.
It is used as an alternative medicine for treating inflammation, low back pain, diabetes and to treat acute tonsillitis.
Red chili is also used for soar throat and vomiting.
7.Turmeric(binzari majano)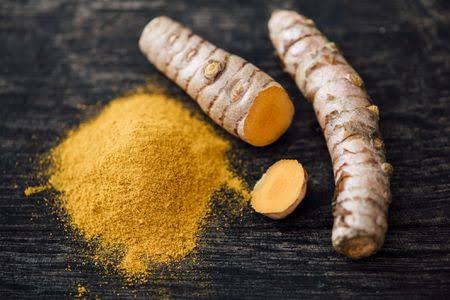 Turmeric is found in the ginger family and the roots are used in cooking.
It is widely used as an alternative for the expensive saffron spice.
Traditionally, it is used as a remedy to treat disorders including body ache, rheumatism, skin problems (burns, acne, skin sensitivity), diarrhea, intestinal worms, inflammation, constipation and dental disease.
It is also used for digestive disorders such as acidity, indigestion, flatulent and ulcers.
Turmeric is used arthritis, colitis and hepatitis.
It is used effectively to manage stress and depression related disorders.
8. Rosemary(mmea wa rosemary)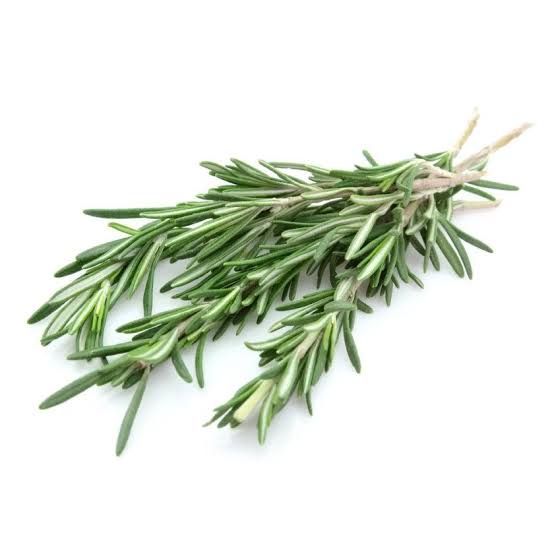 Rosemary is used as a seasoning in a variety of dishes and also in cooking.
Traditionally, it is used as a stimulant and carminative to treat flatulence, as well as diuretic and cholagogue for promoting discharge of bile from the system.
Rosemary is used for therapeutic applications to treat headaches, poor circulation, epilepsy, respiratory disorders, eczema and stimulate hair growth.
It also has positive effects on human fertility.
It works as a digestion aid for treatment of dyspepsia and mild gastrointestinal upsets.
Rosemary is used in renal colic and dysmenorrhea because of its antispasmodic effects.
Its aroma is used against cough and colds.
Eating of the rosemary flower comforts the brain, heart and stomach.
Rosemary is used to improve memory and concentration and to boost energy.
9. Cloves(karafuu)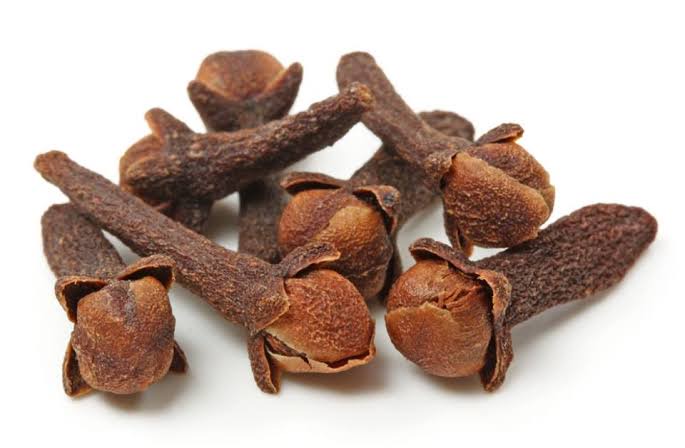 Cloves are aromatic flower buds commonly used as a spice.
The spice is used by herbalists and dentists as an anodyne (painkiller) for dental emergencies.
Cloves are used as antibacterial, antiparasitic, antidotal, anesthetic, antiseptic, digestive, deodorant and stomachic.
They are natural anthelmintic.
They are used in formulas for impotence or clear vaginal discharge.
They are used for morning sickness together with ginseng and for vomiting and diarrhea due to spleen and stomach coldness.
Cloves are used for skin disorders like acne and pimples to treat severe burns and skin irritations.
10. Black pepper(pilipili manga nyeusi)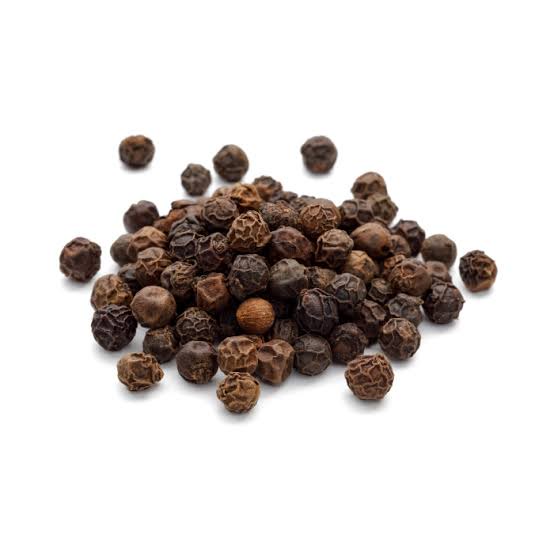 Black pepper is the world's most common spice and it is known as " king of spices".
It has digestive power to improve appetite, cure cold, cough, throat disease, fever, colic, dysentery and worms.
It is used as an antipyretic and anti-inflammatory.
It is used against epilepsy and snake bite and for urinary calculus.
Black pepper is also for heart disease, hernia, hoarseness, joint pain, liver problems, lung disease, tooth decay and toothaches.
Content created and supplied by: ZippySpeaksHealth (via Opera News )