Dying is has always been scary for most people, myself included. The fact that you don't know when or how it will be like and where you are heading to, if you are a believer in life after death, can be very thrilling. The bitter truth is that it is a right of passage and everyone will face it someday. Losing a loved one or someone close can be very painful and is always one of the most difficult moments. If only we could know the time and place, maybe we could prepare for those times.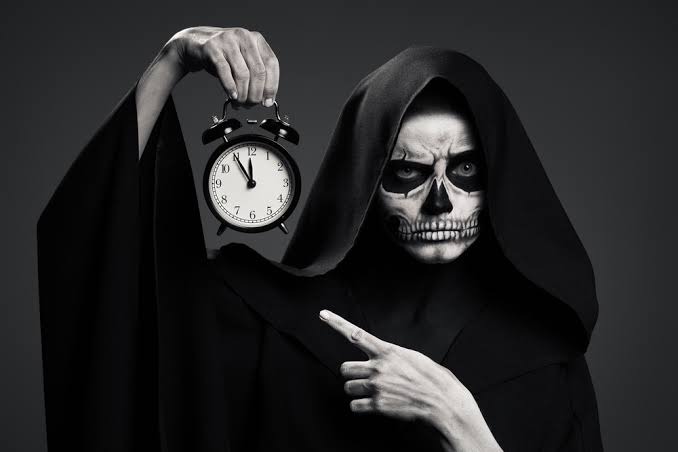 Photo credit: Google.com
There is no way to fully for the death of a loved one or a close person. But, one of the ways you can begin to prepare is to know what signs and symptoms to look for at the end of your loved one's life. As their death approaches, it is best for you to be present, provide comfort, and reassure your loved one with soothing words and actions that help maintain their comfort and dignity. You can then start to monitor their progress until their last days. So what are the signs of a dying persons?
1. Decrease in appetite.
Towards the last days, the body of a dying person starts to shut down. This means that the body requires less energy than it used to. You will notice that the person starts to refuse foods that are hard to chew and digest. Declining meals or simply taking a few bites is common and can be a very emotionally upsetting time for the family. To help the person, offer them food only when they feel hungry and ice pops helps them to stay hydrated. A person may completely stop eating a few days before they die. When this happens, help them keep their lips moistened with lip balm, so that they are not uncomfortable. You will notice that when they stop eating they may no longer have to use the toilet.
2. They isolate themselves.
As a dying person's energy levels are reduced, they may not want to spend as much time with other people as they once did. If a dying person is becoming less social, you should try not to be offended. It is not unusual for a person to feel uncomfortable letting others see them losing their strength. It is best to arrange visits when the person dying is up to seeing someone.
3. More sleep.
In the 2 or 3 months before a person dies, they may spend less time awake. This lack of wakefulness is because their body's metabolism is becoming weaker. Without metabolic energy, a person will sleep a lot more. You should make them comfortable and let them sleep. When their they have energy, they should encourage them to move or get out of bed to help avoid bedsores.
4. Change in their vital signs
As a person approaches death, you will notice that blood pressure drops, breathing changes, heartbeat becomes irregular, heartbeat may be hard to detect, urine may be brown, tan, or rust-colored and body temperature drops. A person's urine color changes because their kidneys are shutting down. Their circulation reduces so that blood is focused on their internal organs. This means very little blood is still flowing to their hands, feet, or legs. Reduced circulation means a dying person's skin will be cold to the touch and may also look pale or mottled with blue and purple patches.
5. Increased pain.
A dying person's pain levels may increase as they near death. You should speak to the doctor about options for pain medication to be administered. The doctor can try to make the person who is dying as comfortable as possible.
You should note that most of these signs start to show 1-3 months before death.
Coping with all these s never easy and can be distressing. As you spend time with them in their last hour, you should make them feel as comfortable as they can. It is a good idea to keep talking to a dying person right up until they pass away. They can often still hear what is going on around them.
It is important to be informed about the last days of your loved ones so that we can be able to accept the bitter truth.
Was this helpful? Like share and follow for more.
Content created and supplied by: Bevah (via Opera News )