Undies serves two purposes,protection and hygiene.may be preferable in some cases to sleep without undies which is completely safe.here are some reasons why you should never wear undies in bed:
1.Reducing the risk of bacterial and yeast infections
Some undies create a warm and moist environment which leads to growth of yeast and bacterial infections.This put you at risk for urinary tract infection and bacterial growth.therefore try all your best to not get in bed with undies.
2.It feels comfortable.
For some people it feels uncomfortable sleeping with undies.therefore if it is a must to wear,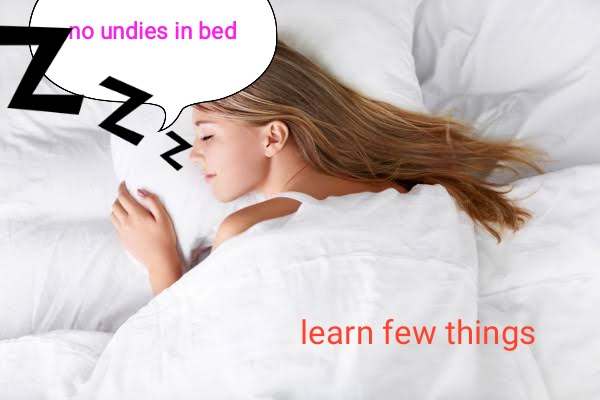 choose the best undies which can hold the moisture on your private parts.and which are not tight for numbness protection.
3.improves blood circulation in the body parts.
Sometimes we wake up from sleep only to find its like some of our body parts are numb.This can be caused by the tight undies we wear while getting to bed.choose the best clothing that wont hinder your sleeping quality
Content created and supplied by: luciesteven (via Opera News )