Tonsillitis is the inflammation of the tonsils, oval shaped pads of the tissue at the back of the throat,one tonsil at each side.
Signs and symptoms
swollen lymph glands
Chills
Coughing
A sore throat and pain when swallowing
Red and swollen tonsils with pus-filled spots.
High temperature
Tiredness
Difficulty in swallowing
Difficulty in sleeping
Headache
Pain in the ears and neck
Bad breath
Some of the home remedies include;
Warm water with raw honey
Raw honey has strong antbacterial properties and may help to treat infections causing tonsillitis
Drink warm tea instead of hot tea and dissolve honey in it.
Salt water gargling
Stir half a teaspoon of salt in about 4 ounces of warm water until it dissolves.Then gargle and swish through the mouth for several seconds and then spit it out.This remedy can sooth a sore throat and pain caused by tonsillitis.It can also reduce inflammation and even help to treat infections.
Licorice Lozenges and throat sprays
Lozenges containing licorice as an ingredient can have strong anti-inflammatory benefits soothing both discomfort and swelling in the tonsils and throat.
Prevention of tonsillitis
The germs that cause viral and bacterial tonsillitis are contagious. Therefore, the best prevention is to practice good hygiene. Teach your child to:
Wash his or her hands thoroughly and frequently, especially after using the toilet and before eating
Avoid sharing food, drinking glasses, water bottles or utensilse
Replace his or her toothbrush after being diagnosed with tonsillitis
To help your child prevent the spread of a bacterial or viral infection to others:
Keep your child at home when he or she is ill
Ask your doctor when it's all right for your child to return to school.
Teach your child to cough or sneeze into a tissue or, when necessary, into his or her elbow.
Teach your child to wash his or her hands after sneezing or coughing.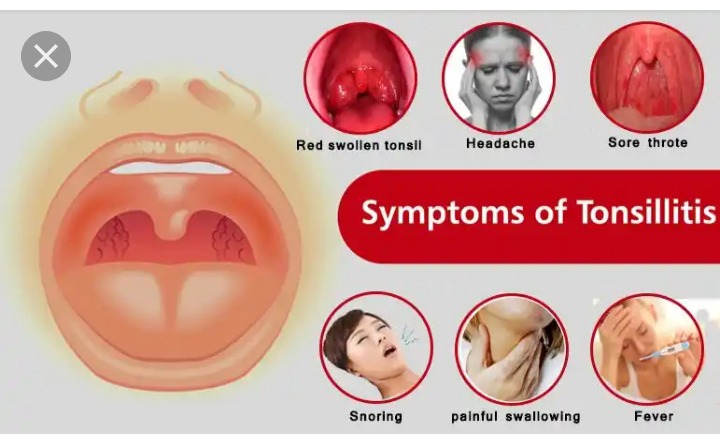 Content created and supplied by: @HealthKenya (via Opera News )