School Closing Again?
Schools have been up and running for less than two weeks but as it stands now,it's facing the risk of closure again. The curve is no longer flattening and this is causing fear expecially among parents and teachers. They fear their children contracting the virus considering also they are still young and would forget to put on a mask sometimes.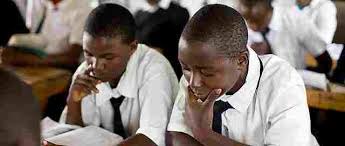 Therefore schools should be closed till further notice basing on the current trend of the corona virus. There is also a proverb that states better late than never and what I mean here is better close early before the virus spreads to the children. Precaution is better than cure, so it's said.
Ministry of Health (MOH) has warned that the Kenyan Government will reverse the lockdown restrictions ban soon because Covid-19 cases in Kenya have surged in the recent past after President Uhuru Relaxed the Containment measures.

Speaking during today's twitter engagement with Kenyans on twitter, Dr. Patrick Amoth (Acting Director-General) reported that imposing another lockdown will be the only solution, or else all gains made will be eroded.
Dr. Patrick Amoth (Acting Director-General of Health Kenya): Returning to stricter restrictions is an option as was stated by H.E President Kenyatta. @MOH_Kenya must ensure that we are a healthy nation. Should we witness a surge, then that will be our final option for the good of the country.#AskTheDG.
Well that leaves us as parents asking oursel es if yes or no the schools should be closed again soon. It is very clear that the deady vitus is taking a bew trend as new cases are being reported.
The report of the new cases have seen the numbers go up like on a daily basi and the death toll has started rising again. Are our children safe at school or should they come home.
It is better to take care of our own children at home because we will take good care of them at home than teachers will at school. Should the number of cases continue growing bigger each day.
Cabinet Secretary for health Mutahi Kagwe explained it categorical that the more the cases will be reported will have an impact on the normal ways and lockdown shall again be imposed.
This comes in as kenya have reported 616 new infections after testing 5,512 samples in the last 24 hours, caseload now 44,196.
Health ministry says 104 more patients have recovered, raising the total number to 31,752; 83 were treated at home and 21 in hospital.
COVID-19 HAS killed 12 more patients in Kenya, raising the death toll to 825, Health CS Mutahi Kagwe reports.
Content created and supplied by: Latest001 (via Opera News )