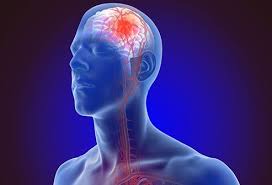 Stroke is a health condition that arises when there is blockage in veins thus obstructing easy flow of blood and oxygen to the brain. In this article we are going to have a look at the foods you need to cut off in order to avoid stroke.
Cakes and donuts. Sweet edibles like cakes, donuts, fries among others increase the LDL which can block blood flow to the brain.
Salty foods. If you have grown a little in age it is unsafe and inappropriate to consume any food that contains much salt. This is because that high sodium intake can make the body retain much water which in turn leads to blood pressure issues and increases the chances of having a stroke.
Red meat. Eating steaks, sausages and other red meats excessively can be dangerous to your health. This is because saturated fats are always present in such meats and this fat has a high chance of blocking the arteries and carry blood to the brain thus exposing one to an ischemic stroke.
Content created and supplied by: onesmar (via Opera News )