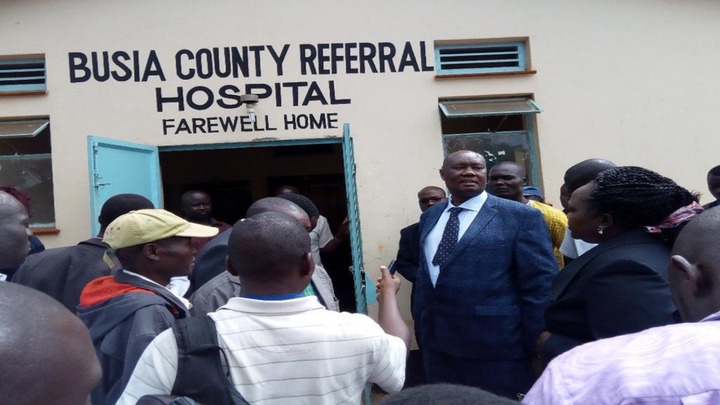 The Health workers in Busia county have eventually agreed to return to work . the used today morning resumed their duties since December last year she they went on strike.
The nurses countrywide are on strike fro December last year demanding for different issues to be addressed. Among the issues they had raised include risk allowances and the personal protective equipments to handle corona virus.
The nurses in Busia through their union have said they have agreed with the county government to return to work after several of their demands were met.
Among the issues they wanted addressed are the return to work formula where they have demanded that no nurse should be implicated for engaging in the go slow. The nurses salaries for the last three months will also be paid at the end of the month.
The county government had initially threatened to sack all the health workers if they do not return to job and at some point he had advertised for their replacement.
So far,things in the health service at Busia county are noe set to go with most health centres now opened.
Content created and supplied by: @mboka (via Opera News )