Meet An American Body Builder Who Carries His Heart In A Bag After A Rare Condition Struck Him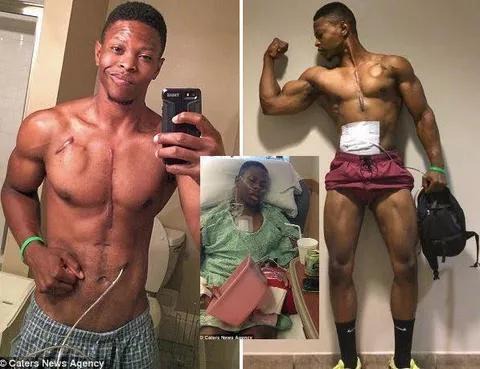 In everyday life, no one really knows what might happen the next minute or in seconds after you wake up or after eating . And that gives us more reason to always be thankful and grateful to the most high God.
Andrew Jones is a fitness model from the US. He is grateful for being able to breath despite the fact that he walks around with his heart in a backpack on a daily basis.
Jones was found with a rare heart disease called Cardiomyopathy which makes him weak to a point that he is unable to walk.
His artificial heart is connected to two batteries that he takes everywhere he goes. He also charges the battery just like how one could charge his/her phone battery when it is depleted.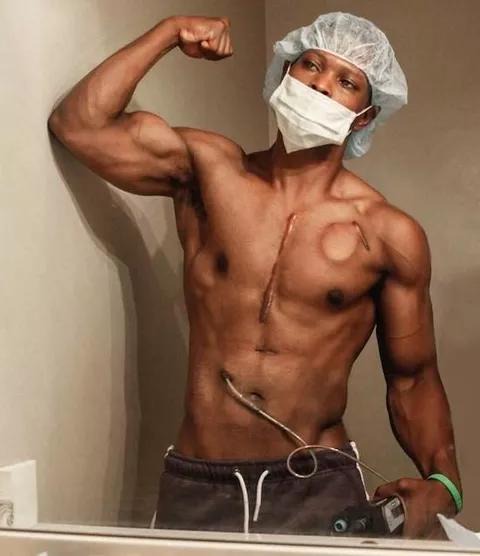 Despite his condition, Jones is still following his passion and he is doing well in it. He is therefore a living example that our current predicaments should never stop us from moving forward.
Content created and supplied by: Stephinej (via Opera News )