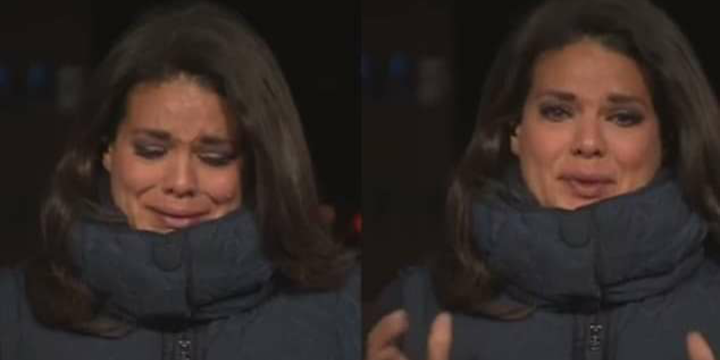 Feelings and emotions are confusing words to some of us. Feelings are the desires you have for something or somebody well as emotions is same as sympathizing. Some people express the two in different styles for example others can choose to break in white tears and others can ululate. According to the reports crying has been termed has everyone weakness in the entire world.
Its so saddening despite the reduction of covid cases in the country and all africa, the oversea countries are still undergoing some challenges about it. The Television anchors are embarrassed due the raising numbers. CNN correspondent Sara Sidner could not hold back her tears, as she told an emotional story of the plight she been in ten different hospitals. According to her the people suffering from the disease are under so much pain. She said that families are not supposed to go through and she urged everyone to take care. The second outbreak has really hit the overseas states so bad that they are pleading for prayers.
To all my kenyans take care too, let this pass away from us. We are supposed to keep social distancing and wearing masks should be our norm. Also the government should put restrictions to cab the disease from spreading into our counties. Kenyans should avoid the ignorance in them and take caution before its too late.
Content created and supplied by: Onsoty's (via Opera News )