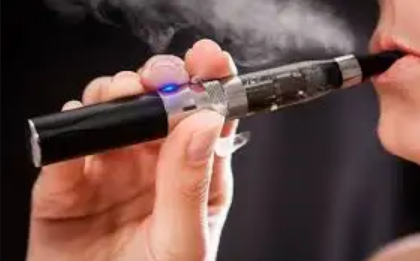 Electronic cigarettes or e-cigarettes, pictured above, are pipe shaped battery operated devices that emits a vaporized solution to be inhaled. This solution contains nicotine whose aim is to provide sensation of inhaling tobacco smoke without necessary having the smoke.

Once the solution in electronic cigarettes get exhausted, it can be refilled as portrayed in the diagram above.The refills come in flavors such cool cucumber, mango and mint which may be seen harmless.The truth is that electronic cigarettes contains as much nicotine as a pack of 20 cigarettes.
Despite these products helping people quit real smoking, they come with a dozen of risks.One of these risk is that they contain nicotine which affects brain development continuing up to the age of 25 years.
Electronic cigarettes also contains other toxins such as acetaldehyde which is believed to be carcinogenic.They also encourage teens to smoke due to curiosity hence making them addicted.It is advisable not to use these electronic cigarettes because their as much addictive as normal cigarettes.
Content created and supplied by: DrJymoh (via Opera News )