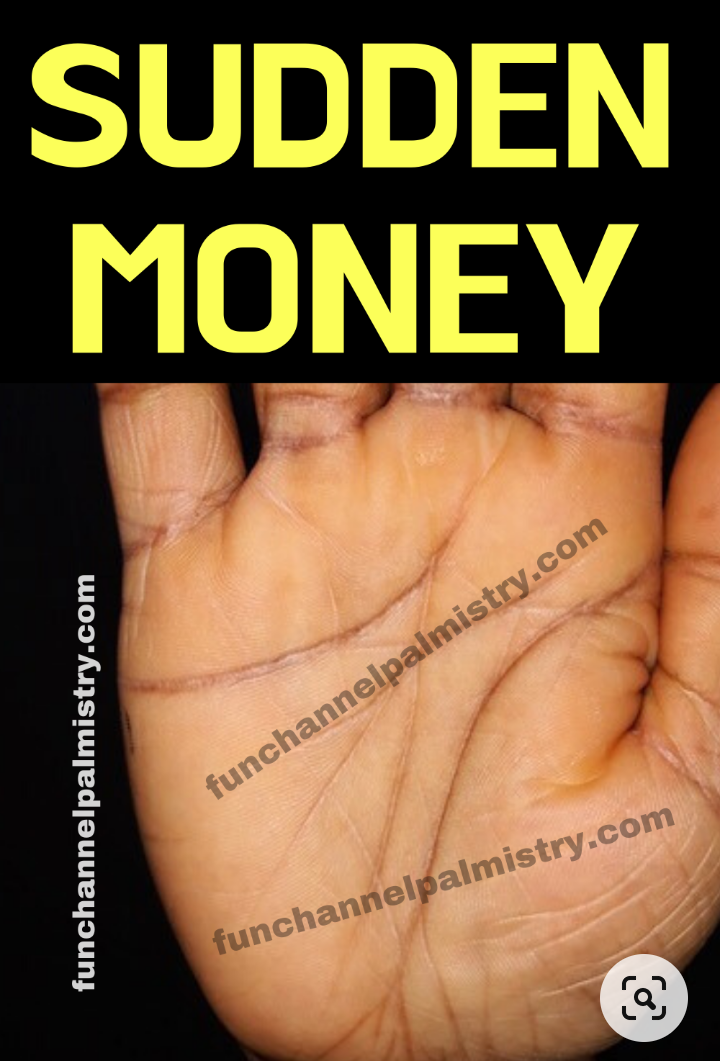 During our younger age, we often drew funny dimensions in our palms Symbolizing good or bad things. However, I'll now take you to palmistry now the reality meaning for letters found in the Palm. We will first visit right hand Palm thereafter we shift to the left hand Palm.
What does your heart line Say about you?
A

If your heart line begins below your middle finger, you are more of a leader. You are ambitious, independent, intelligent and have the skills to make decisions. You are less sensitive and more cold to others. But enjoy spending time alone, make a loyal and true friend. It shows someone is a very passionate when you let people get close to you.
B
If your heart line starts between the middle finger and index finger, you're a considerate and kind person. You are hesitant and cautious with new people and find it hard to trust but people tend to naturally trust you. You use Common sense in decisions and weigh up the pros and cons before jumping into anything. You have a lot of friends from all kinds of backgrounds.
C

If your heart line goes right across the hand and turns up at the end you tend to give everything to a relationship, you love with all your heart, you put your partner, your family and friends above everything else and want to make them happy. People love to be around you. You have a warmth that make people feel comfortable in your company.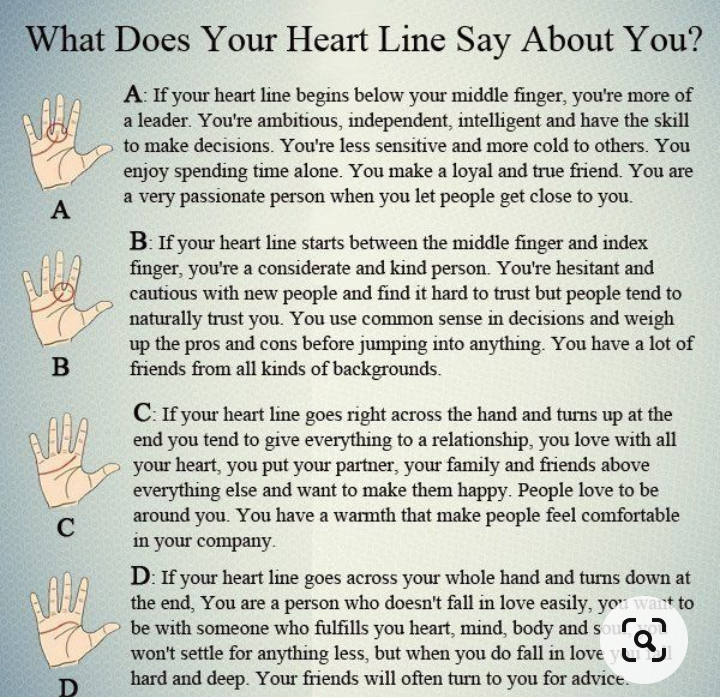 D
Finally, if your heart line goes across your whole hand and turns down at the end, you are a person who doesn't fall in love easily, you want to be with someone who fulfills your heart, mind, body and soul. You won't settle for anything less, but when you do fall in love, you be hard and deep. Your friends will often turn to you for advice.

Left hand palm (Photo)
Left heart line dimensions are drawn from the thumb. However, their meaning are displayed on the picture below;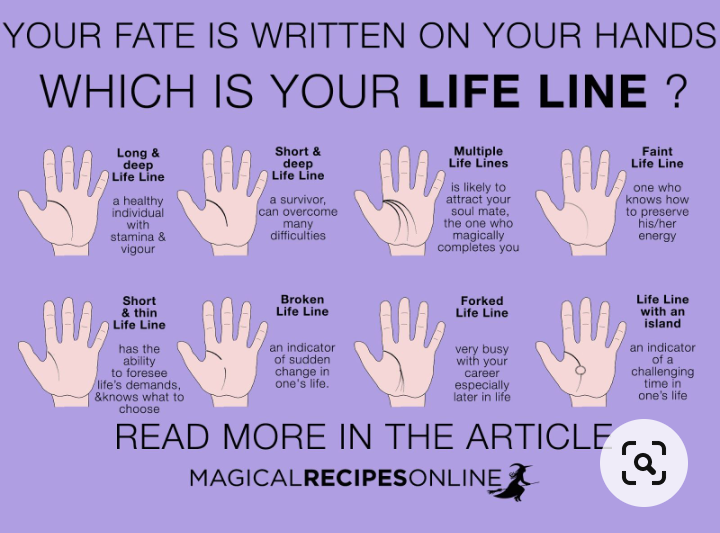 How awesome do our heart line describe us? I can now feel good about it because I know my qualities Better than before. Which heart line do you have? Shift your answer and views on the comments below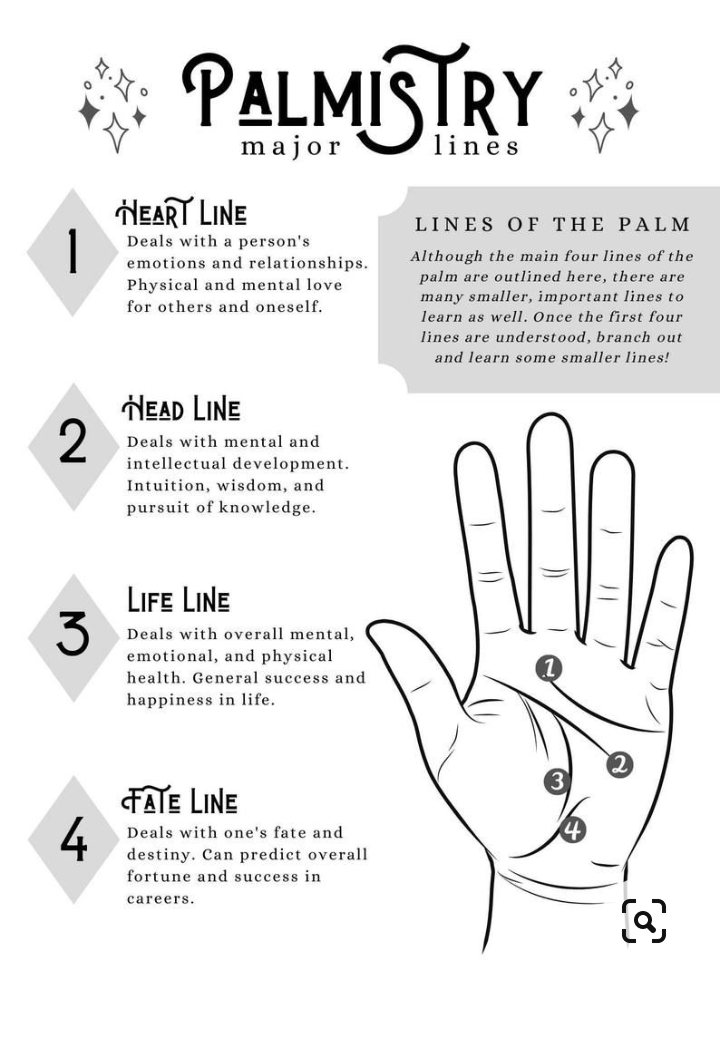 Content created and supplied by: [email protected] (via Opera News )