Alcoholism can be effective to your health depending on how you use it. It is good to consume alcohol moderately rather than highly. Moderate drinking for healthy adults is taking upto one drink a day for the case of a woman and upto two drinks a day for a man. One drink for the case of wine for example is 5fluids ounces(148 millilitres).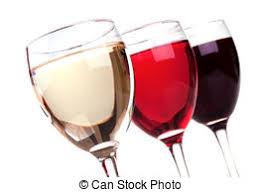 Some of the health benefits when you use alcohol moderately include;
1. Just a glass of red wine burns. The dark green grape found in some red wine can help people manage obesity and metabolism.
2.Study have shown that drinking moderately can improve sexual functioning in men and help in libido boosting in women.
3. Red wine helps in boosting memory- reveratol, a compound found in red wine helps improve memory and cognitive function.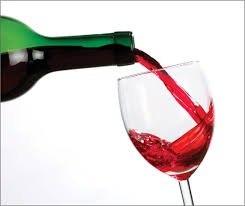 A photo of red wine
4. Alcohol also helps in reducing the risk of ischemic stroke(when the arteries to your brain become narrowed or blocked, causing severely reduced blood flow)
5. Alcohol also possibly reduces the risk of heart diseases.
However ,heavy drinking has no health benefits. Heavy drinking means taking more than 3bottles a day. The worse for your health is binge drinking (taking four or more drinks within two hours for a woman and more than 5drinks within two hours for men).
Binge drinking can increase your risk of certain cancer,including breast cancer and cancers of the mouth,throat,oesophagus and liver. It can also lead to sudden death if you have cardiovascular diseases or even lead to stroke and high blood pressure.
Deciding about drinking
If you don't drink,don't start because of potential health benefits. It is very addictive . If you already have alcohol addiction that leads to heavy drinking, please consult a doctor for help.
Content created and supplied by: Kajwangjunior (via Opera News )