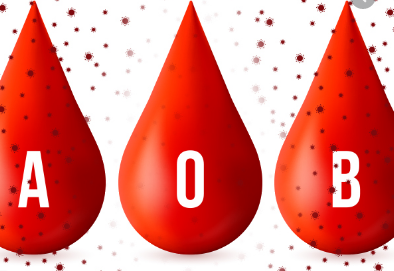 As we all know, there are four main types of blood groups in our body:- A,B,AB and group O and your blood group is determined by the genes you inherit from your parents.
Each group can be either RhD positive or RhD negative, which means in total there are 8 blood groups.
However, The novel Corona-Virus Disease 2019, (COVID-19) has really spread throughout the world and has been declared a pandemic by World Health Organization. Here blood group ABO is compared among the distribution in 2,173 patients with COVID-19 confirmed by SARS-CoV-2 test from three hospitals in Wuhan and Shenzhen, China with that in normal people from the corresponding regions. The outcome revealed that blood group A was highly associated with a higher risk for acquiring COVID-19 compared with non-A blood groups, whereas blood group O was strongly associated with quite a lower risk for the infection compared with non-O blood groups. 
This was the first observation of an association between the ABO blood type and the Corona Virus Disease 2019. It should however, be emphasized that this is an early study with some limitations. It would be premature to use this study to guide clinical practice at this time, since there is a new variance of COVID-19 but this encourage further investigation of the relationship between the ABO blood group and the COVID-19 susceptibility for the new Corona Virus mutants and the effect of the vaccine of the disease
Content created and supplied by: Carlos72 (via Opera News )