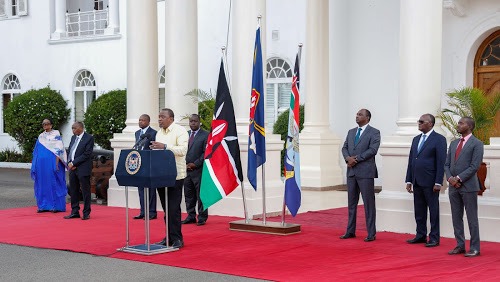 The month of November has been a tough month for Kenyans as far as the COVID-19 pandemic is concerned.
This is because the country has been recording increased COVID-19 cases and deaths sparking concerns that the country is headed for a second wave of the COVID-19 pandemic.
This fear of a possible COVID-19 second pandemic had seen President Uhuru during his last National address introduce more strict COVID-19 measures to curb the further spread of the virus in the country.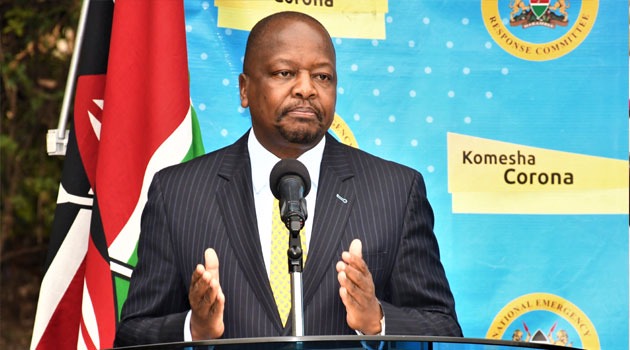 With Kenyans set to brace a new festive month if December which is usually characterized by celebrations and interactions, the government has been concerned that the disease could spread even further making December a more tougher month than November.
It seems this might however not be the case after health experts have today delivered good news for Kenyans which could mean that the COVID-19 curve is beginning to flatten in the country.
According to a publication by Daily Nation today, the health experts are said to have revealed that the country's COVID-19 positivity rate has been going doing in the last week.
According to them the country yesterday recorded a 10 percent positivity rate which was the lowest in many days.
According to Dr Ahmed Kalebi who is a pathologist and the CEO of Lancet Group of Laboratories, the worst part of COVID-19 second wave is now behind us.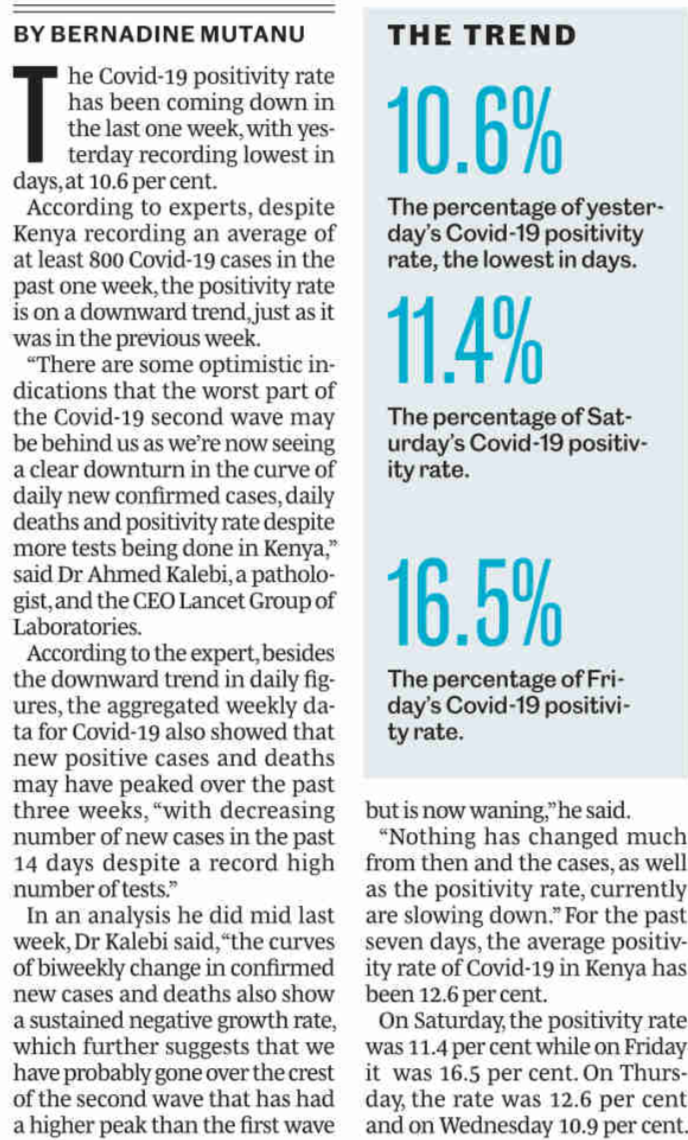 Content created and supplied by: KDMNews (via Opera News )