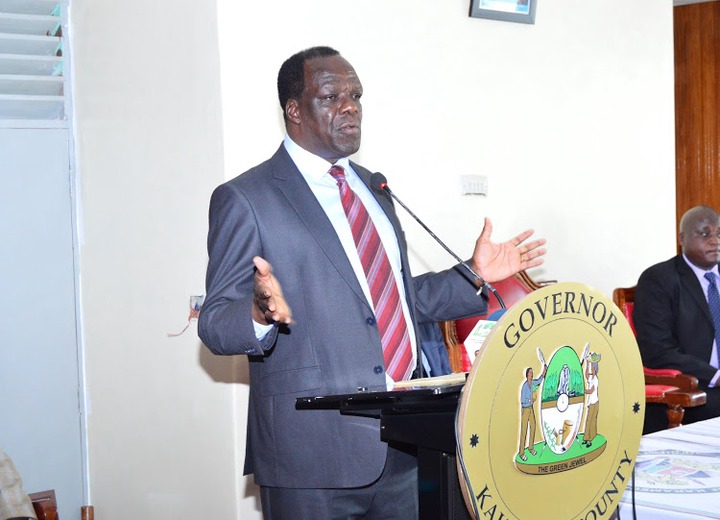 Almost all health care workers in Kenya have been on strike for over 30 days now hoping that things will be okay but all in vein.
They have been presenting their grievances to the County and National governments but have been addressed while others have not been addressed according chair of council of governors.
Health care workers in some counties have been fired by participating in an illegal strike. The counties of Mombasa and Kisumu have among the counties that have fired their health care workers.
Mombasa, has fired 86 doctors who have been off duty due to the said strike which has paralyzed all the health facilities in the region.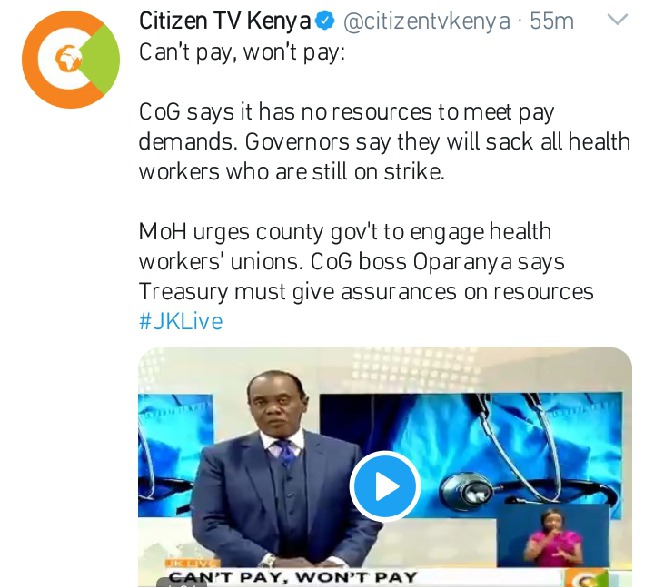 Governors have today explained why they cannot pay striking health workers any cent. They say based on qualifications and duties, nurses and clinical officers are the best-paid professionals in counties and any further pay rise is untenable and will completely distort the payroll.
The governors say they have attended to all demands by the striking health care workers except higher allowances which they are demanding an increase of up to 500-650%, which they are not agreeing with.
Governors say, financial demands can only be considered in a new Collective Bargaining Agreement (CBA).
They are also demanding a comprehensive insurance medical cover, provision of quality personal protective equipments, they want to be employed on permanent and pensionable terms and a personal accident cover,equal payment and an end to salary delays every month.
Do you think the demands can be addressed fully?
Content created and supplied by: KhaveiKE (via Opera News )