Testosterone is a hormone produced by the human body. It's mainly produced in men by the testicles and plays a key role in the well being of man's health.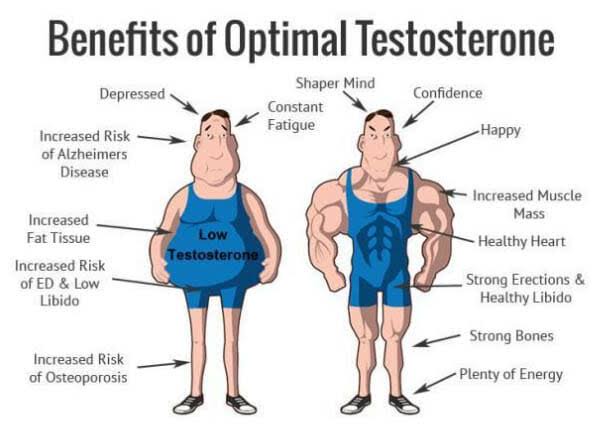 Functions of Testosterone
1) Testosterone plays a key role in the development of male reproductive tissues such as testes and prostate.
2) Promotes secondary sexual characteristics in males such as increased muscle (Masculinity) and the growth of body hair eg facial hair (beards).
3) Regulates/ improves men's fertility
4) Promotes bone mass thus preventing osteoporosis ( A condition in which the bones are extremely weak and easy to fracture)
5) Facilitates fat distribution in the body.
6) Plays a key role in the production of red blood cells and sperms.
7) Plays a key role in brains development as well as mans confidence.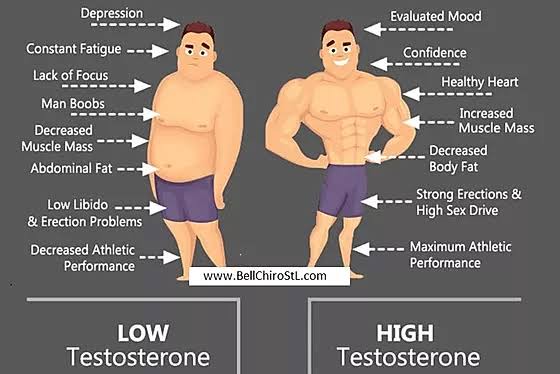 Causes of low Testosterone
There are many potential causes of low testosterone, including the following:
Injury / Infection of the testes (Orchitis)
Chemotherapy for cancer
Medications used to treat prostate cancer, and steroids
Alcohol abuse
HIV/AIDS
Obesity or extreme weight loss
Klinefelter syndrome (a genetic condition in which a male is born with an extra copy of the X chromosome). Also called XXY syndrome
Uncontrolled type 2 diabetes mellitus.
Studies have shown that men with low testosterone have more frequent occurrence of these health problems:
Diabetes II Type; – Infertility; -More abdominal fat and less muscle; – Less muscle growth during strength training; – Poor sports performance; Lack of energy and fatigue; -Hair loss; -Low semen volume; – Slower recovery from training; -Erectyle Dysfunction (ED) and More risk of prostate cancer
Increasing Testosterone
Here are 9 evidence-based ways to increase testosterone levels naturally.
1. Exercise and Lift Weights eg squats, deadlifts, bench-presses, to prevent lifestyle related diseases and obesity.
2. Eat Protein, Fat and Carbs eg beans.
3. Minimize Stress and Cortisol Levels.
4. Get Some Sun or Take a Vitamin D Supplement.
5. Take Vitamin and Mineral Supplements eg vitamin D rich food and zinc mineral.
6. Get Plenty of Restful, High-Quality Sleep
7. Take Some of These Natural Testosterone Boosters eg pumpkin flowers, pumpkin seeds, watermelon rinds/ skin
8. Follow a Healthy Lifestyle and Avoid Estrogen-like Compounds such as alcohol, cigarettes and drugs.
9) Minimize sweets and processed foods or added sugar.
Foods that boost Testosterone
1) Egg yolk which is rich in vitamin D.

2) Spinach
3) Cereals eg beans which bear plenty of zinc mineral.
4) Roasted Pumpkin seeds.
5) Pumpkin flowers consumption.
6) Consumption of Watermelons on regular basis.
7) Tomatoes which are healthy prostate foods.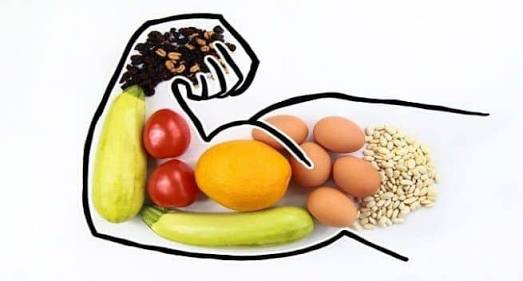 Content created and supplied by: Mrblogger (via Opera News )