When I turned six years old on February 16th, my mum threw me my first birthday party since I was born, I was excited but my joy wasn't complete and I couldn't understand why. Life after the birthday went on normally until the last day of February, a day I will never forget.
As a routine, before I leave for school, I would go to the toilet and ease myself. But on this particular day before I entered the toilet, my mum hurriedly came and gave me a cup and told me that I should go into the toilet and pee into that cup then bring the cup back with the ' contents'. I did as she instructed me and later left for school.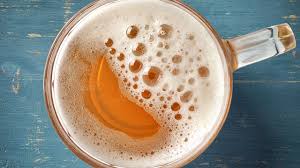 Days passed by and we were on the last day of March, that morning mum brought me a cup and told me to do as usual and I didn't question as I was an obedient child and according to my Sunday school teacher, disobedient children will go to hell. The 'usual' continued for months and every last day of the month I would present a stuffed cup to my mum.
On this eventful day, as I was about to enter the toilet with the cup, my elder brother grabbed my shirt to stop me, wondering what was going on, I turned back. My brother quickly whispered into my ears, " She is just using you to pass her drug test, so you are doing no such thing today." He then took the cup and disposed it while my mother watched. Suprisingly, my brother was not questioned over what he did. But why?
That's when I learnt that my mother was a drug addict and she had lost her job because of that but she would be reinstated if she only proved for a year that she was free from drugs. To prove that, she had to take drug test every month which involved testing the urine inorder to determine if there are drug traces. However, since my mother was still on drugs she chose to use my urine to run the tests which showed that she was 'negative' but in reality she was ' positive'
After my elder brother's expose of my mum, mother confessed to it and asked for our forgiveness and decided to change for the better. She went for rehabilitation and got another better job and our family is blessed
Content created and supplied by: LeahNjeri1 (via Opera News )