Female condoms and how to use them correctly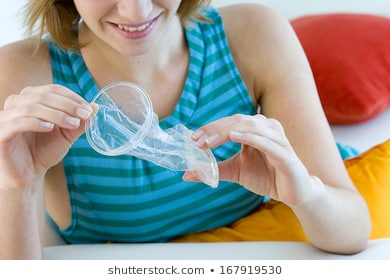 Currently, we are living in a time when sexually transmitted infections have become very common. We have HIV and AIDS spreading rampant among young people. This is assumed to be a result of irresponsible sexual relationships among them. It is something that has been brought about by the unhealthy boy-girl relationship. This has become a common trend especially in currently when young people are very idle and very curious about a lot of things. Schools have remained closed for long to an extent that people have lost hope in education and health venture too much into earthly practices.
This has incited them to engage in irresponsible sexual behavior without protection. Of course, they are too young to know about condoms due to their lack of knowledge. At least mist have an idea of male condoms and that is probably around 70 percent of them. However, some men are very careless that they rarely use them because of shame to purchase them. Unfortunately, it is the ladies who end up suffering while the man runs away. This means that it is ladies to take the initiative of protecting themselves.
Here is where the female condoms come in. It is meant for ladies to ensure that they are 100 percent assured of safety. We know the purposes of using this. First, early pregnancies are prohibited in society. Most men won't care and thus ladies have to take the responsibility of protecting themselves. Here the only way is acquiring the female condoms so that you are not fertilized unexpectedly.
Also, female condoms prevent STIs. According to science, body secretions are highly concentrated in HIV anyone who is is infected. So, this is something you have to ensure it never gets to your open body part because you will easily contract the virus. It's the responsibility of the woman to acquire one so that she protects herself fully. Let's share this with our girls to safeguard the future.
Content created and supplied by: Papajones (via Opera News )