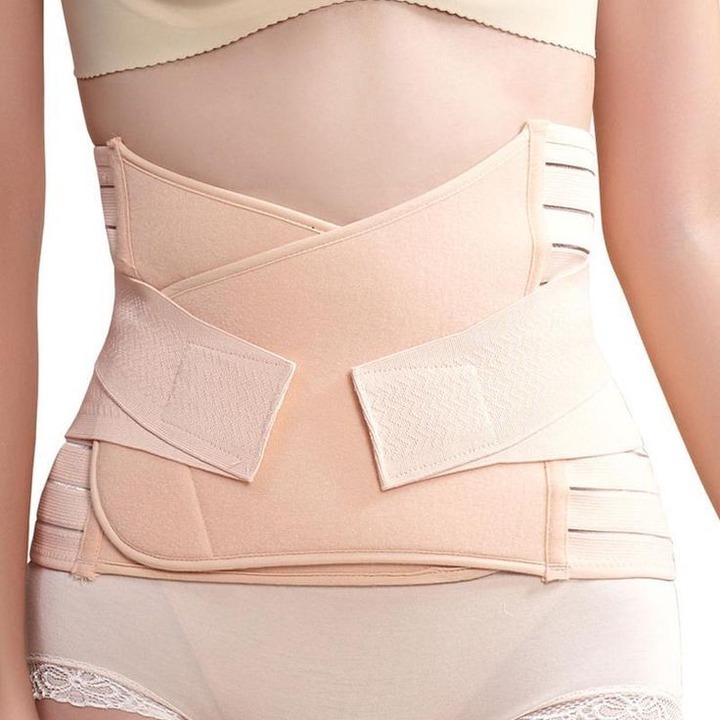 Finally, that moment is over. You have become the proud mother of a little bundle of joy. You did not have to go through all the aches and pains as everything ended at the prick of a needle.
Though a C - section is a painless affair, recovering after the surgery is not a pleasant experience. The pain of the operation and the after effect of the powerful medication can take a toll on your body. But you need not to worry as the recovery can be fast if you take proper care.
1.Take a proper rest. Rest is the best medicine that helps you recover faster after a C - section. Your body has gone through major surgery and it needs proper care and time to recover. I know it may seem like you have a million things to do now that you are a new mom, but you don't have to do them all immediately postpartum. Lie down whenever your baby is taking a nap. You can ask your friends or family to help you out with housework.
2.Take your medication or painkillers. A lot of new moms worry about taking painkillers because they are breastfeeding, but you will likely be in a lot of pain if you don't. The amount of medication that actually makes it to your breast milk is a tiny fraction and won't harm your baby.
3.Take care of your incision. You have to keep the incision dry and clean. Clean it with warm, soapy water. You can use a soft wash cloth towel and clean the incision area. Lightly part the area dry. Do not scratch the area. Touching or scratching can cause an infection or even hurt you. Wear comfortable clothes so that it does not rub against the scar.
4.Do not lift heavy objects. Lifting heavy objects before you are fully healed can result in the wound opening and bleeding. You should absolutely refrain from lifting heavy objects until the wound heals. Similarly, make sure you do not bend to lift things from the floor or climb the staircase lest the wound starts bleeding.
5.Be careful with constipation. Constipation and gas are very common after a C - section. You have to eat a well balanced, fiber rich diet that helps to fight constipation. Include a lot of protein, iron, calcium and vitamin C in your diet. Similarly, drink plenty of water to flush out all the medication that has accumulated in your body.
6.Take prenatal vitamins. Even if you are taking a balanced diet or not, remember to consume your prenatal vitamin and calcium tablets. Taking vitamins help your body recover fast and also provides the necessary nutrients for breastfeeding your baby.
Content created and supplied by: Mukhaye96 (via Opera News )