You should at any moment even if you are not feeling any illness in your body just visit the doctor. Just for check up and consulting your doctor.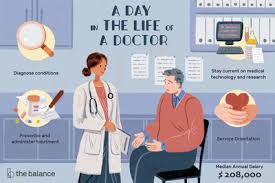 If you experience any of the following visit the doctor.
1) You have a persistent and high fever. If you are having a great fever and you are still not sick anywhere you are supposed to vidit tge doctor just for check up.
2) If you have lost your weight in a significant number. You should go for check up so that you will be told where exactly the problem is and you will be helped.
3) If in your eye visuals you are experiencing flashes as you walk. Just go to your doctor for help.
4) If during your periods you are feeling great pain that was not there before.
5) You are feeling so cold of which it becomes unusually bad than what you have always been feeling.
Share your thoughts on the comment section below. Follow me for more information about this. Share this article!!
Content created and supplied by: Njuguna09 (via Opera News )