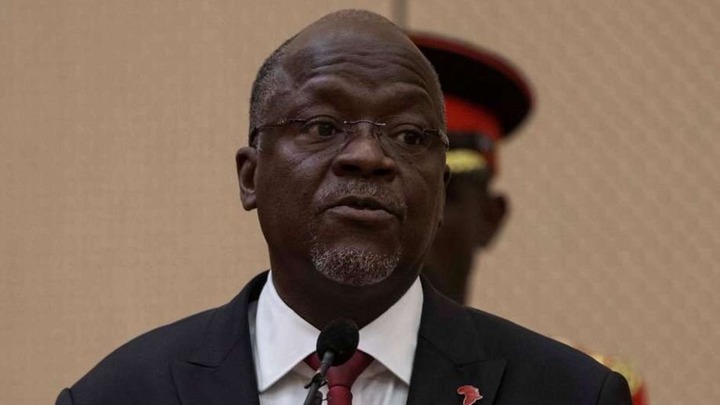 In social media Twitter platform, a doctor who works in Tanzania has leaked the real situation in the country days after the country losing prominent personalities to the virus.
The doctor who was making a reply concerning the president's Covid-19 denials in the country said that the situation of this virus is worse than people can imagine. According to him, hospitals are overwhelmed up to a case where they don't admit other patients in need of oxygen support. Instead, they refer them to the next healthcare facilities.
"Corona inapiga sio poa ndugu In our hospital we no longer receive patients who need oxygen therapy we referred them to nearby facility. It is worse brother," the doctor stated on Twitter.
However, the government has not published any data concerning this pandemic ever since April 29 last year when the cases were around 500 with 21 deaths, citizens are claiming that the situation is becoming almost uncontrollable.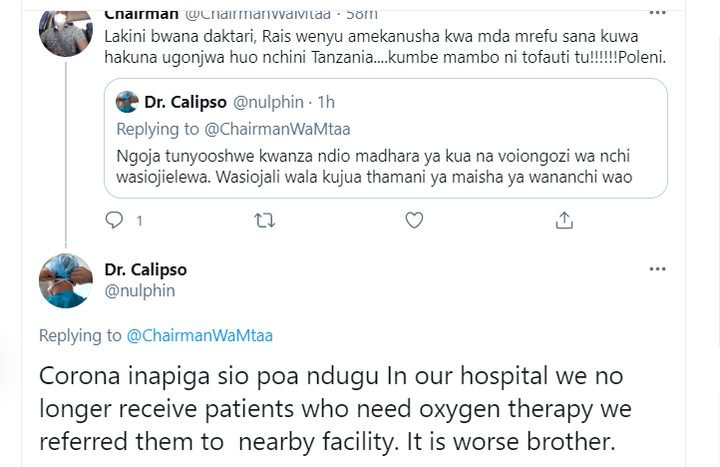 This comes barely a day after the nation losing two prominent personalities to the disease.
Content created and supplied by: Hot_Source254 (via Opera News )