Cervical cancer is chronic conditions that involves abnormal multiplication of cells which undergoes mutation that grows rapidly forming a mass.This tumour may spread to lacal organs causing them to fail.
Types of cancer
1.Squamous cell carcinoma. This type of tumour it starts inform of flat cells that mostly arrange themselves outside the cervix causing ulcerations.
2.Adenocarcinoma.This type of tumour presents itself in form of column shaped glandular cells that cause erosion of cervical wall.
Signs and symptoms includes,
Bleeding of vaginal after intercourse.
Vaginal presents with foul smell
Abdominal pain
Risk factors that can lead to development if cervical cancer
Smoking. Chemical in cigarette contains nicotine which can directly cause mutation of cell in human body causing cancer.This chemicals can travel to cervical walls causing mutation and finally cervical cancer.
Multiple lovers.studies shows that ladies who had multiple partners had high risk of development of cervical cancer that those who strictly had one partner. Thus there is need to have one partner in life.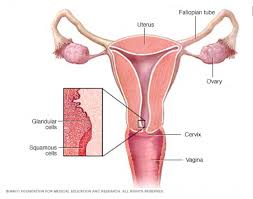 Earlier sexual behavior. Studies shows that ladies who engage into intimacy during earlier life have high risk of development of cervical cancer compared to those who had matured before intimacy. To avoid development of cervical cancer avoid this behaviour.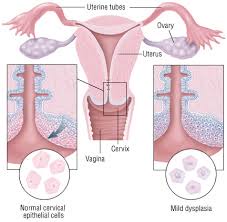 Content created and supplied by: Bloggerzz (via Opera News )