Family of a two-year old baby are rejoicing after their kid underwent a successful open-hear surgery.
According to information shared on Facebook by The Nairobi Hospital, Innocent Mwangi was born with a heart defect. His parents, Winfred and Eustace visited several hospitals and regular consultations proved that Innocent required to undergo an open-heart surgery as a form of treatment. Unfortunately, the family could not afford the expenses to be incurred as a result of the treatment.
Luckily, The Nairobi Hospital Children Charity Heart Fund intervened and covered the cost of treatment of Innocent.
Innocent was discharged after undergoing a successful open-heart surgery.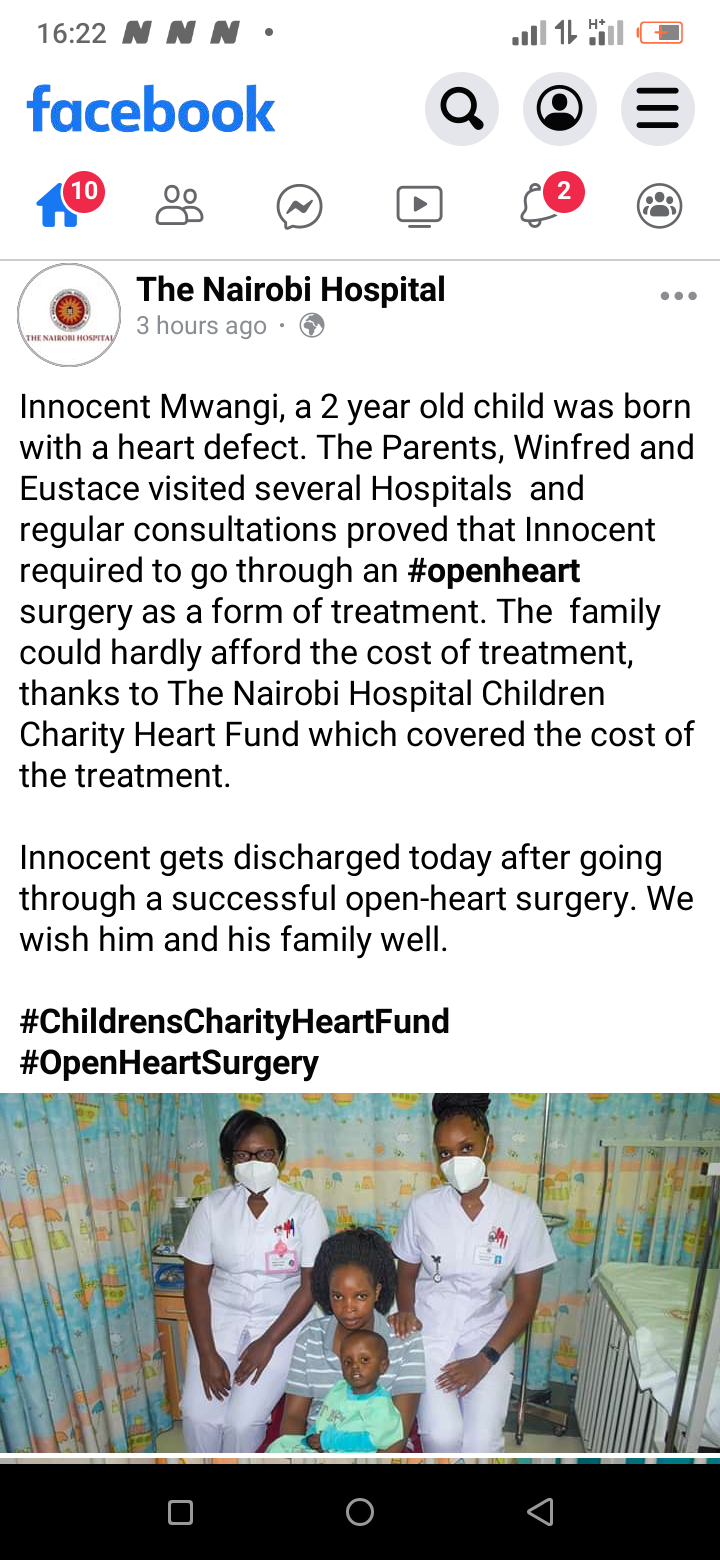 Screenshot of The Nairobi Hospital post on Facebook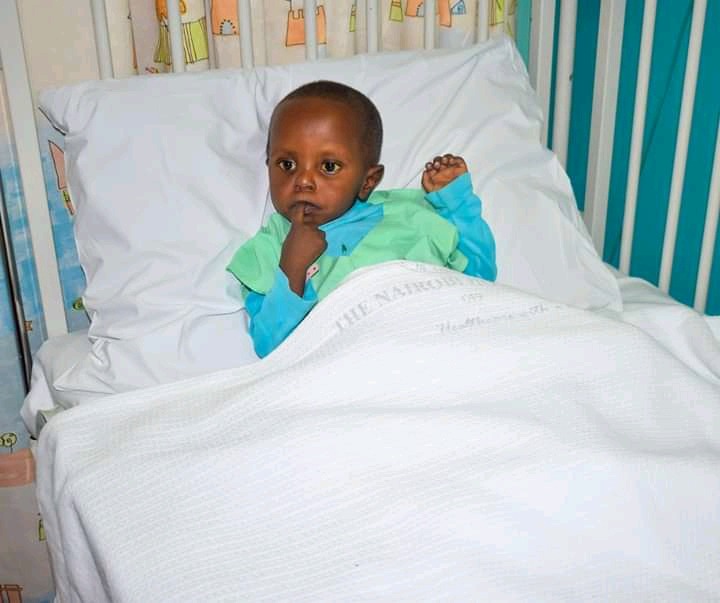 Innocent in hospital bed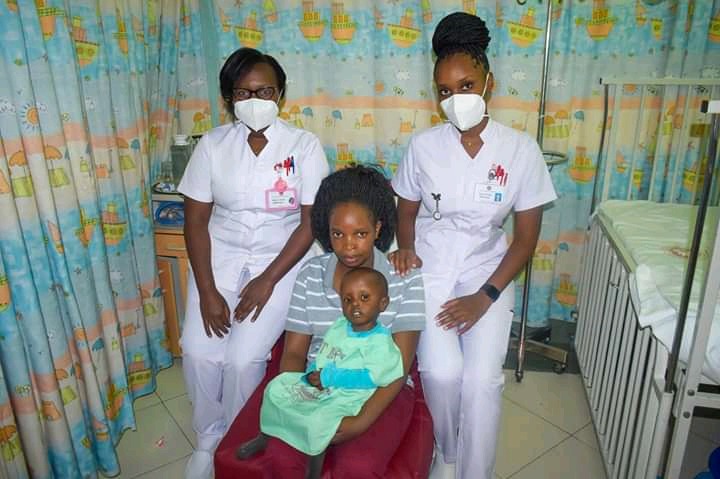 Innocent, her mother and doctors at the hospital
Kenyans have thanked God for doing a miracle to baby Innocent through doctors of The Nairobi Hospital. They also wished him a quick recovery.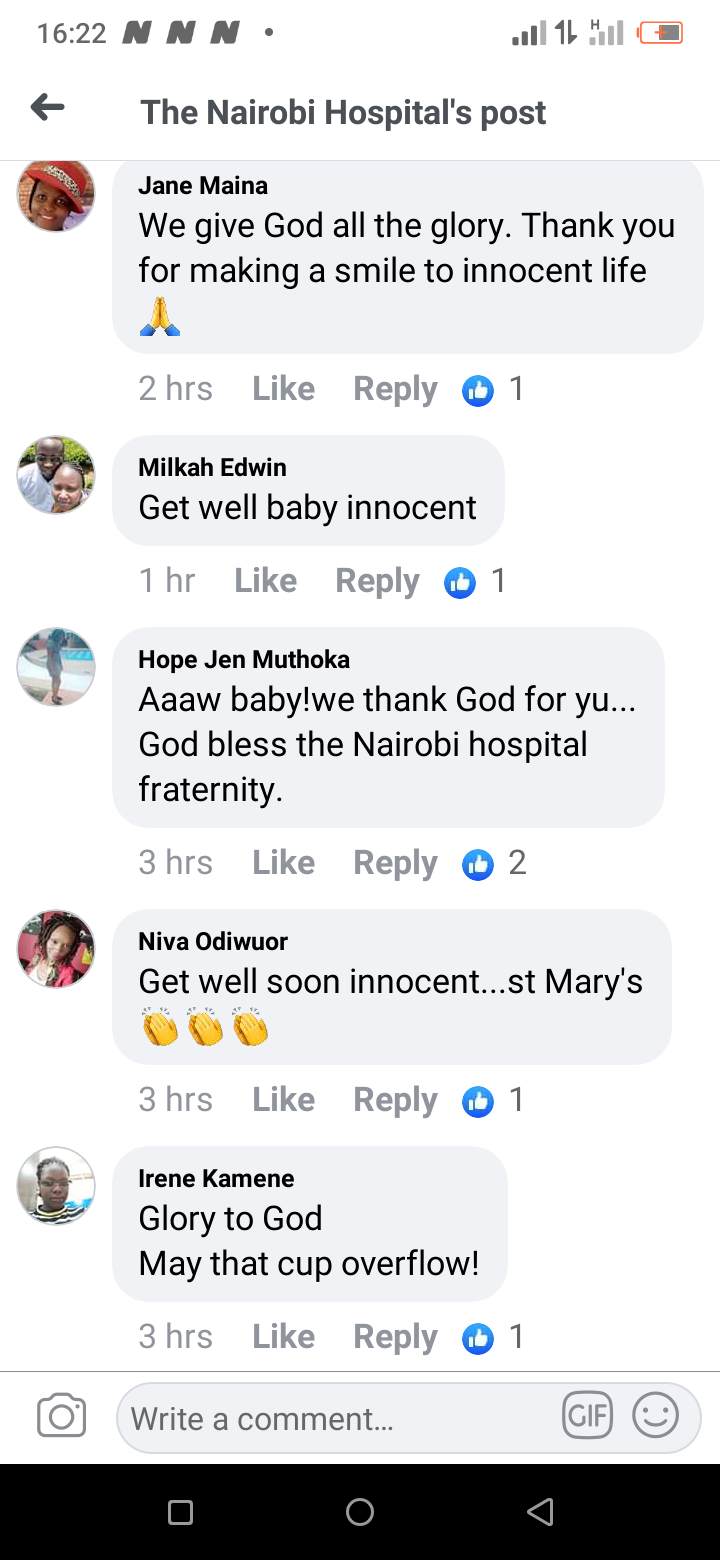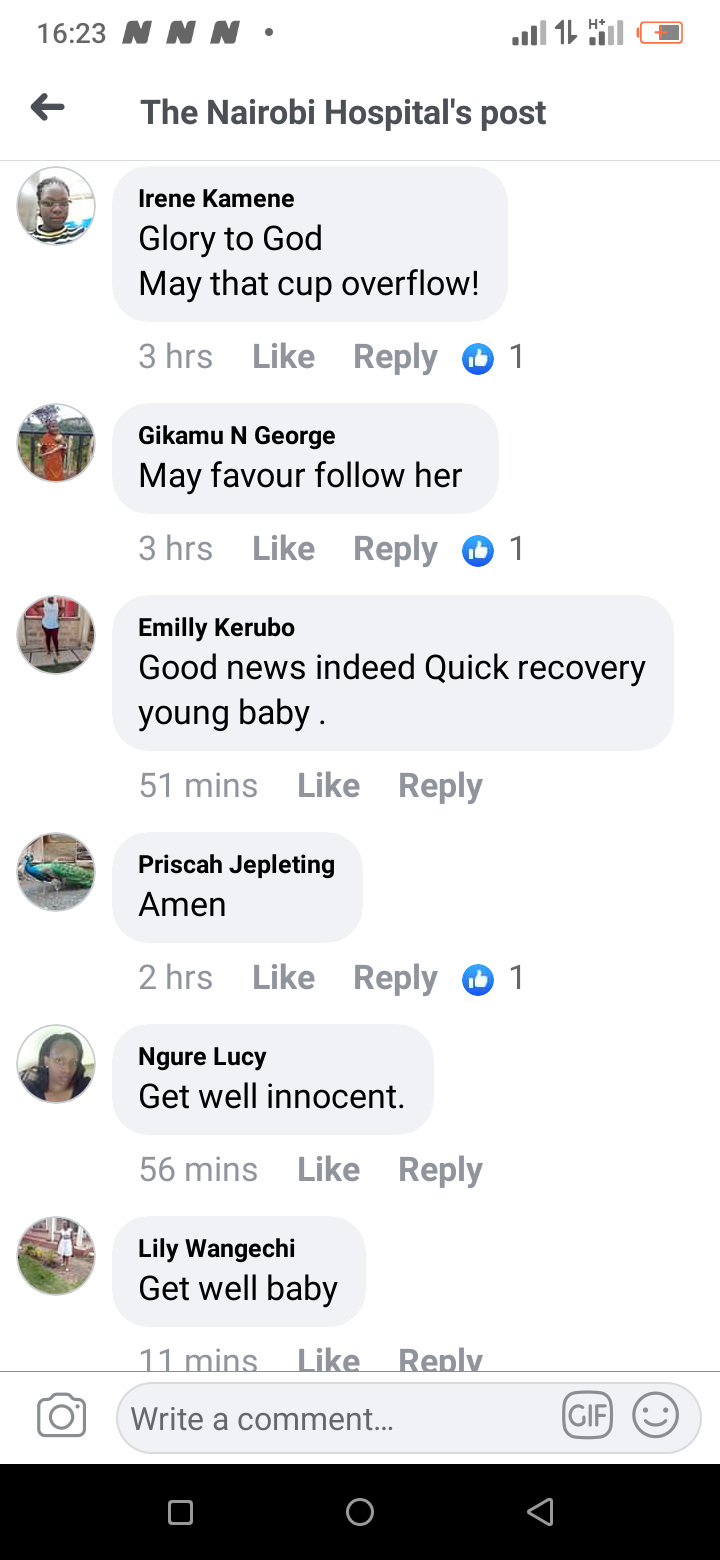 Screenshots of Comments
Feel free to wish baby Innocent a quick recovery.
Content created and supplied by: Olusabeti (via Opera News )