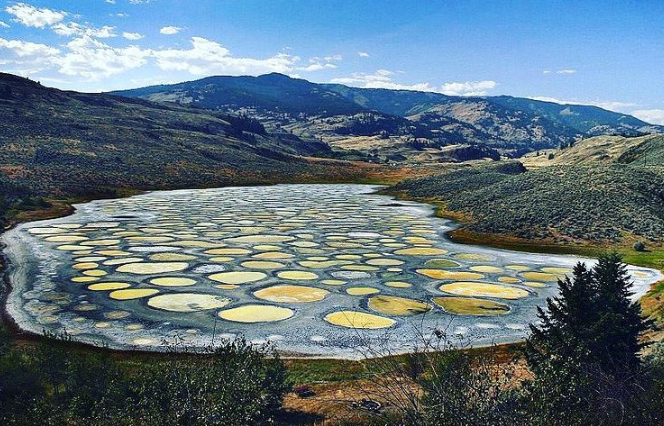 The spotted lake Klikuk is a strategically patterned body of water located between Okanagan and Similkameen valley in British Colombia desert. The lake measures 0.16 miles (.25 km) wide by 0.43 miles (.7 km) long with a combined shore length of just over one mile (1.7 km).
It was given the name "spotted lake" because it has 365 different pools that are arranged in weird mosaic patterns. If you close your two eyes and try to imagine about the entire lake, it's like there is a pool for each day of every year.
The lake has been considered as a sacred place for centuries by the indigenous people because it bears magical powers and ability to cure different disease and body pain.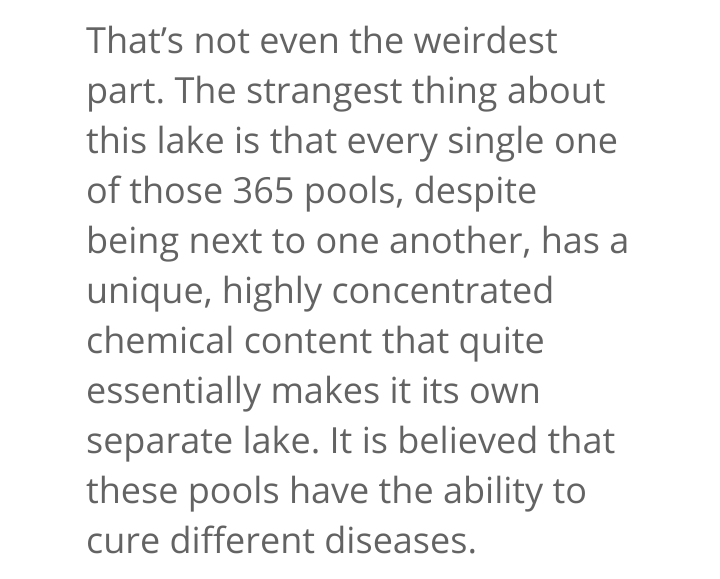 It is alleged that during World War I, minerals from the lake were used to manufacture ammunition. The minerals were harvested by laborers, who mined as much as one ton of salt from the lake each day. Prior to this mineral mining, the lake used to display a variety of colors. Magnesium sulphate is responsible for adorning the lake with various colour. But the spots shift its size and colours with the varying amount of water present in it. Following are some photos of the lake.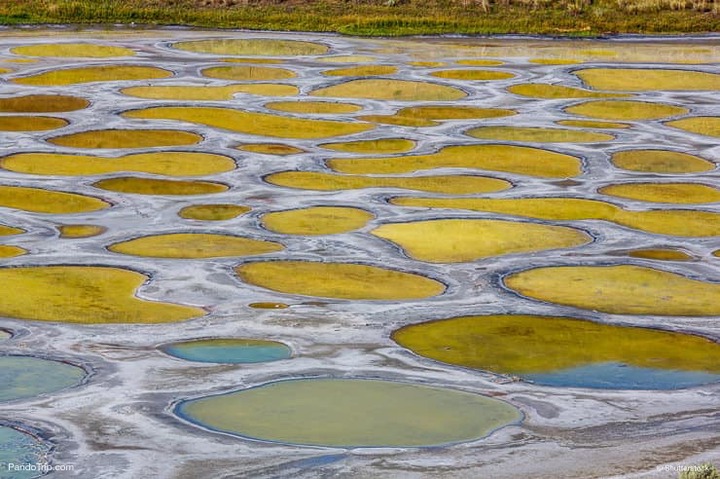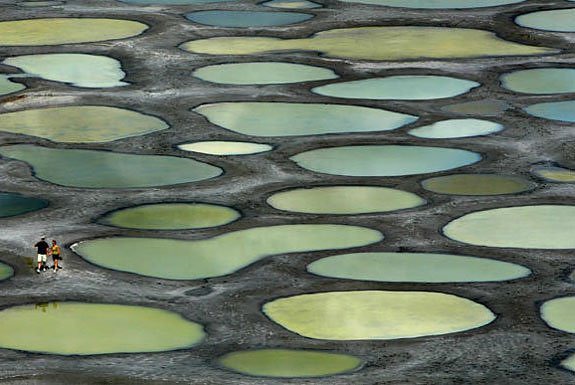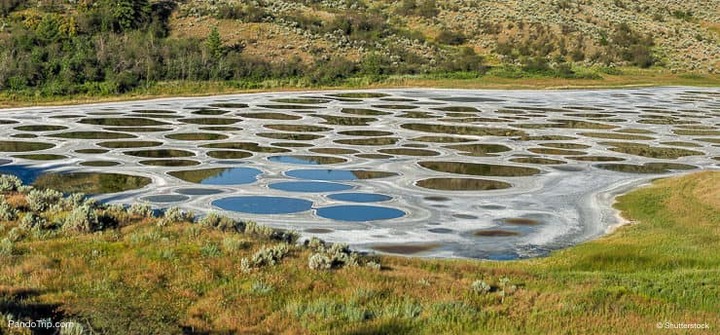 Content created and supplied by: Mrblogger (via Opera News )