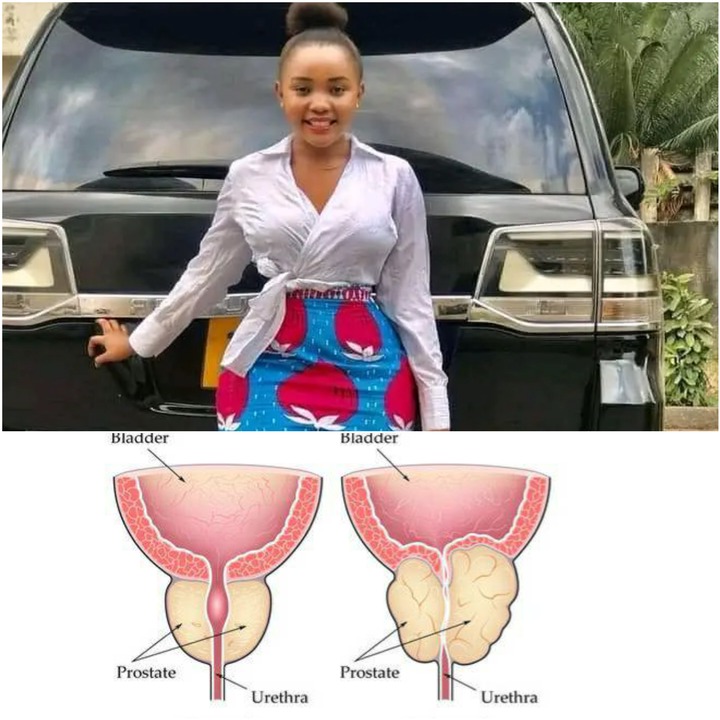 Over a couple of weeks, men have been making headlines, for the wrong reasons, as what was meant to be a pleasure, turns out to be a disaster.
A number of older men above 45 years have been making headlines over wrong reason, and just this week news from Tanzania reported of an elder man dying in the act, while the lady who was with him at the time was been held by the police for questioning.
A doctor by the name "Dr Paul Kasenene" shared in his twitter handle @drpaulKasenene (feel free to follow him for more education about healthy leaving) on reasons that may be seeing many man dying in the act.
Dr Paul adviced men above 45 years to start taking care of their prostate, highlighting four major ways of doing this.
1.Dr Paul advices men to take regular exercise of about 3 hours and above for a week.
2. To Eat Pumpkin seed and red foods often such as tomatoes and watermelon.
3. To Take Supplements with zink, lycopene, saw palmetto, pygeum, and phytosterols,
4. To use urethra often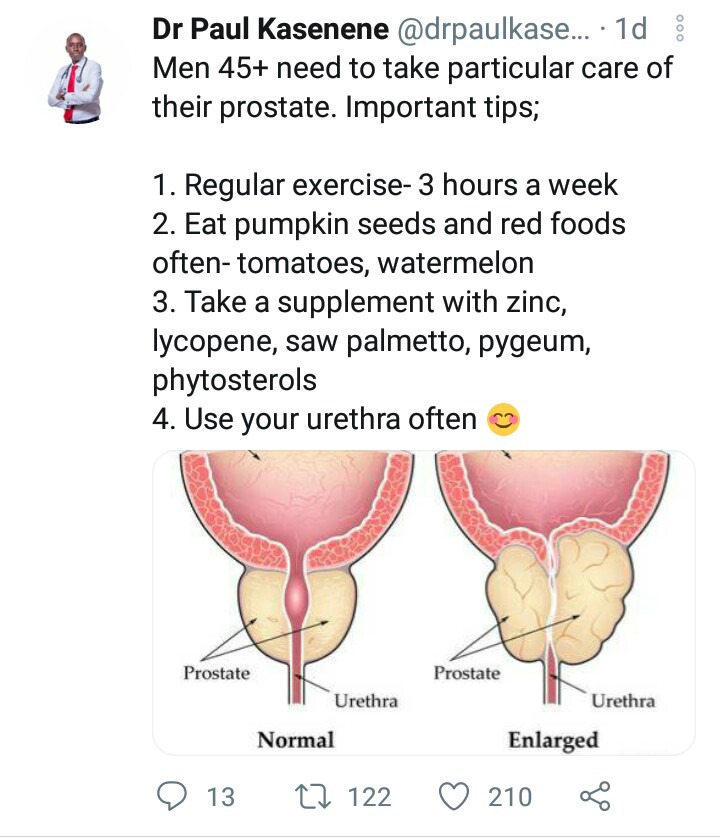 He shared a diagram of what a normal urethra and an enlarged one looks like, hope you take advice from the doctor, and avoid making headlines.
Content created and supplied by: Tebare (via Opera News )