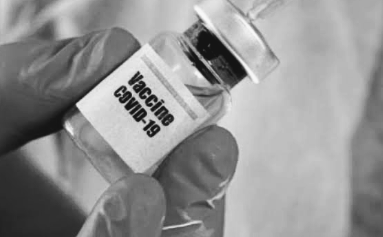 Health worker in Norway dies after AstraZeneca vaccine administration,as per nation.This is contrary to expectations in that vaccine should offer protection against a disease and not causing mortality.This raises the question of is the vaccine approved by health regulating bodies such as WHO? If it is approved why has this misfortune occurred?With this as well, no direct link with the vaccine has been identified according to sources but the European Medicines Agency is currently investigating these deaths to see if there is a link to the vaccination.
This has raised alot of concerns to many people about the vaccine."Conspiracy Theorists" said the Vaccine wasn't safe and were mocked. Today it's no longer a theory. It's not safe,says Sam.I was actually saying that this country has got very many learned and experienced doctors who can research and also make their own vaccine. Why should Kenyans be gullible to westernized vaccines? How safe do they know they are? Actually all African doctors should make it,says Ibra.
The question of whether the vaccine was was not well researched on or was done in a hurry also arose.Was this vaccine not well studied? Were the researchers in hurry? WHO ought to take a notch higher on vaccines research, production and testing before being subjected to the masses,says Cheer.
The vaccine should be avoided as others suggested.Avoid AstraZeneca vaccine if you love your family. It is a death trap that has been rejected by many nations but Kenya government and doctors don't care as they continue jabbing people,as per Eric.
What is really the safety of Covid-19 vaccine?This is the question in minds of many people and it's sincere answer is currently in demand in practical setting.
Content created and supplied by: Joramjoram (via Opera News )