Ma3Route have today shared a photo on their twitter account of people sitting inside a Matatu that was moving from town to Kayole.
In the photo, the passengers are seen sitting comfortably with no masks on. The matatu is full of passengers who did not adhere to the 1m distance covid rule set by the government.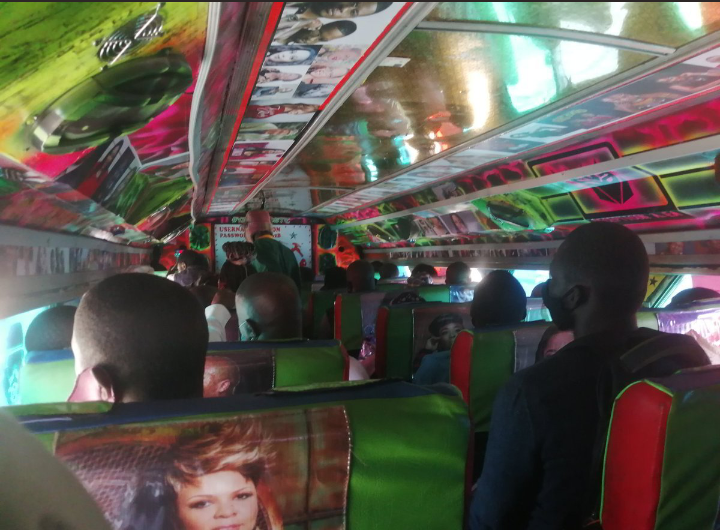 Passengers inside a Forward Matatu
Even as the government urges people to keep social distances and wear masks, Many people do not care and wear masks only when the police are around.
Covid 19 is still here with us and people should take precautions inorder to avoid contacting and spreading the deadly disease.
Wear your mask whenever you are in public places. Don't board a matatu or a bus that do not follow the ministry of health directives. Report any matatu that is neglecting the covid rules.
We are still in the new normal, don't forget and return to the life you lived before.
#Stay safe👌.
Content created and supplied by: DANTEEHNEWS (via Opera News )