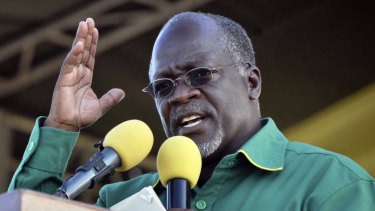 Tanzania approach on Tackling the Global Pandemic Coronavirus left the world in surprise. While the rest of the globe imposed restriction to curb Further spread of Covid19, Life in Tanzania continued Normal e to with No social Distancing, No wearing of masks
President John Magufuli has advised African Countries to avoid taking Vaccines adding that if Western Countries to had capacity then HIV/AIDS and Tuberculosis vaccines could be readily available.
Ministry of Health in Tanzania has resorted to use Herbs and Heated steams to treat and prevent Further spread of the virus. The situation in Tanzania maybe getting out of hand after US Embassy in Tz warned on increasing numbers of people infected From January.
Sad News From Tanzania indicates that The 1st Vice President of Zanzibar and Chairman of ACT-Wazalendo, Seif Shariff Hamad has passed away today at the Muhimbili Hospital.The President of Zanzibar, Dr. Mwinyi has declared 7 days of mourning.
The departed has been battling the virus after contracting the deadly virus. Tanzania has remained mum on extent of disease and For Over 8 months they've not released statistics on covid19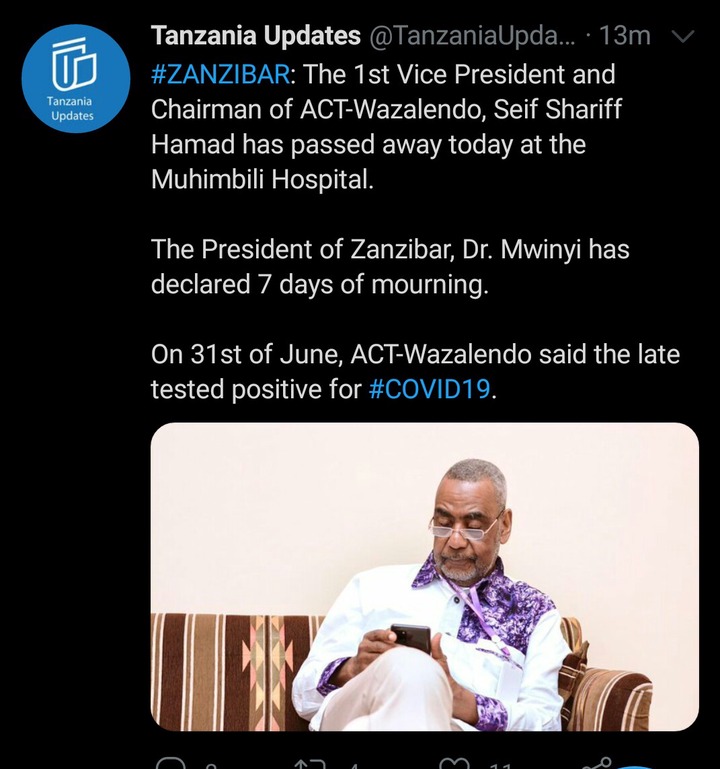 Content created and supplied by: maria-ke (via Opera News )