Daily Nation journalist John Kamau Today has surprised Kenyans after he shared a viral photo of a Lorry that was spotted on Thika Super Highway transporting huge numbers of Coffins. The Journalist went ahead to caption the photo, "Wash your hands; Wear Mask'.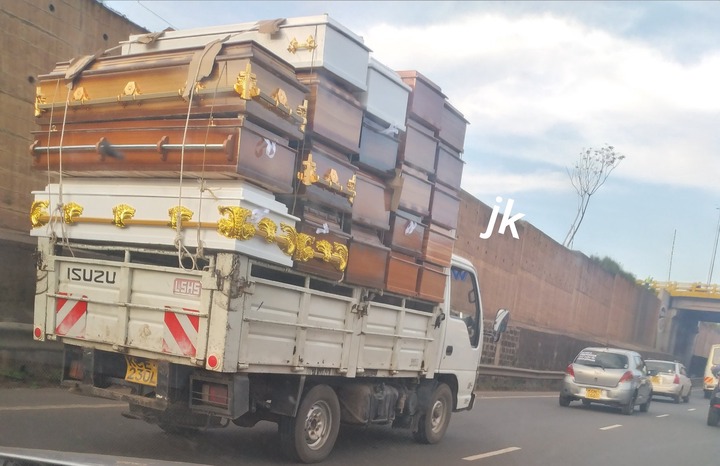 This is a clear indication that a lot of Kenyans are dying due to the COVID-19 virus that has proved to be a menace. In the last few days, influential people including health workers have died as a result of COVID-19. The surging of COVID-19 deaths has left Kenyans in a panic mode.
This month of November the country has recorded the highest ever number of COVID-19 cases noting the fact that the month is yet to end. The surge in numbers could be a result of defiance in protocols put in place to curb the spread of the disease.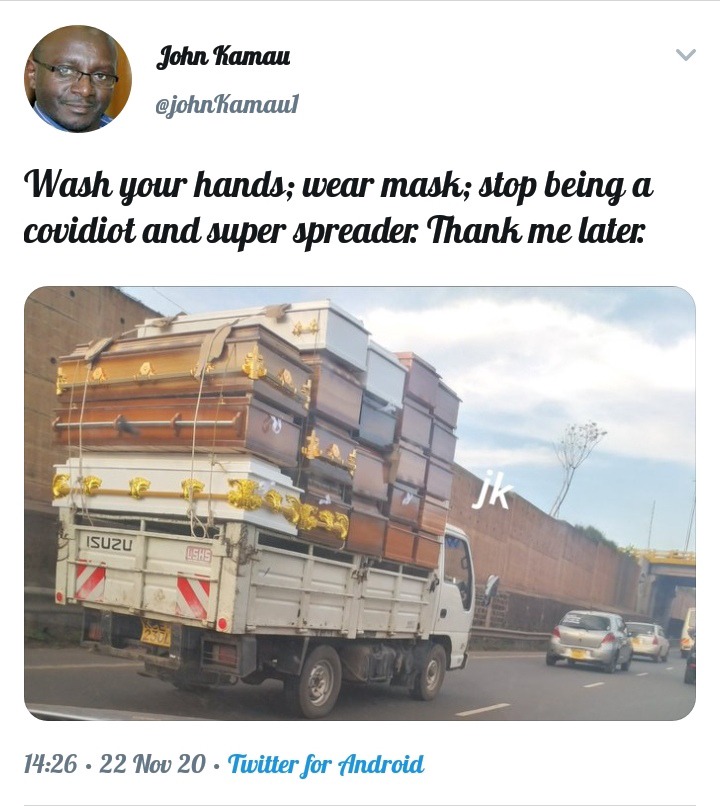 That lorry full of coffins is a true indication that COVID-19 is present here with us and it is killing people left, right, and center. The best way to overcome this is by ensuring that we adhere to the regulations set aside by the Ministry of Health.
"Wash your hands; wear a mask; stop being a covidiot and super spreader. Thank me later, " this was the caption of the viral photo by journalist John Kamau that attracted the attention of Kenyans.
Haiyay: Add this
1. Keep social distancing
2. Stop visiting your elderly relatives , don't put their lives at risk
3. Work from home if you can.
4. Stop visiting restaurants and hotels
5. Stop those trips.
Gladys Mungai: Inaogopesha sana.
Vincent Awange: Good pictorial message.
Investor Austin: Hio stock si msezo...hope zinaenda lee.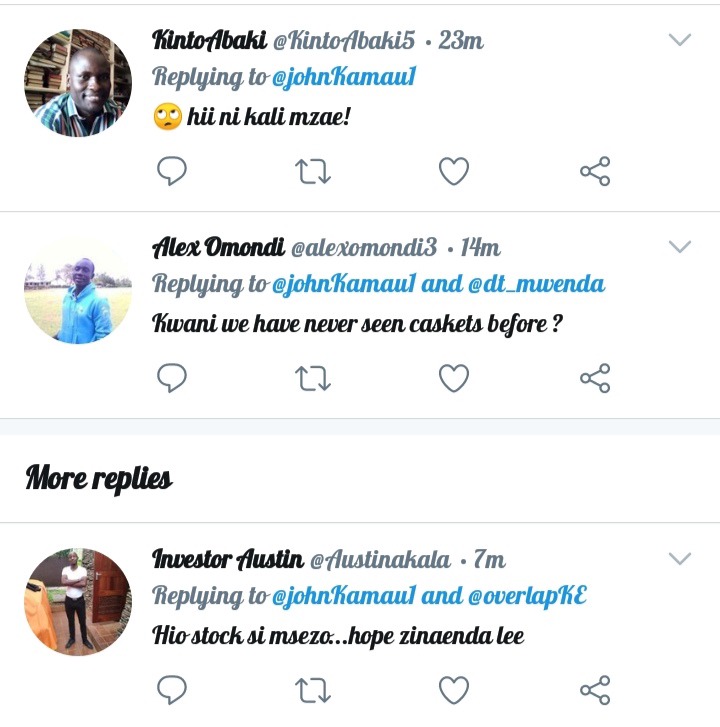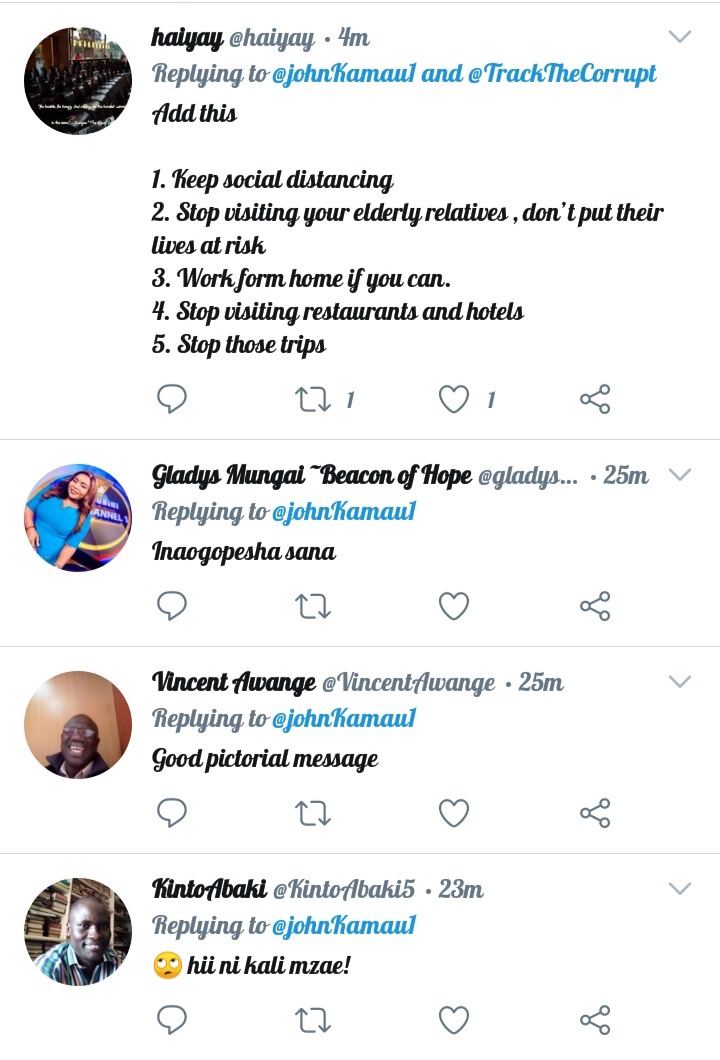 Meanwhile, what is your take? Share your views.
Content created and supplied by: Peter-420 (via Opera News )