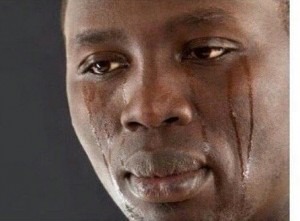 A family in Bulagu, Bunyala North ward in Busia County is crying for help from Well-wishers and Government to pull resources to help pay Moi Teaching and Referral Hospital in Eldoret,order to be given the body of their 10 year old son.
Speaking to Radio Citizen's reporter from the area 'Carlisters Muga' the father to the deceased Asman Omwaka a 44years old father who lives from hand to mouth, says that after his son seriously fell sick he took him to Moi Teaching and Referral Hospital in Eldoret for further treatment, but unfortunately Succumbed to the ailment.
Asman said that he has no job to fend for his family's basic needs, and to add on that both of the parents are HIV positive. The late too was positive.
After struggling to afford the coffin and went with it to Eldoret, they were forced to return with it as they were not given their sixth born child's body before paying ksh.64000 Hospital bill.
The family has been staying with the coffin for a month now, and calls for well-wishers to lend a helping hand to them.
"This was reported by the Local Radio station called Radio Citizen by the Radio's Broadcaster ( Fred Ng'etichi) on 18th February, 2021 during the 6.00 am News."
Content created and supplied by: Benadhizo (via Opera News )