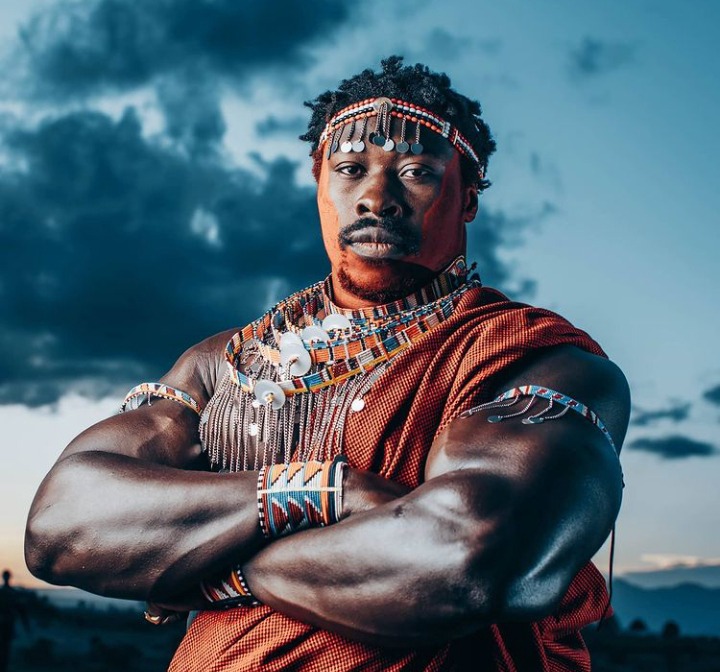 As the saying goes, A prophet is never welcome back home, Chris Oketch's success story resonates with this long lived saying. He might be little known back home in Kenya but the well built 6-foot giant's reputation in the outside world when it comes to weightlifting is a Solid.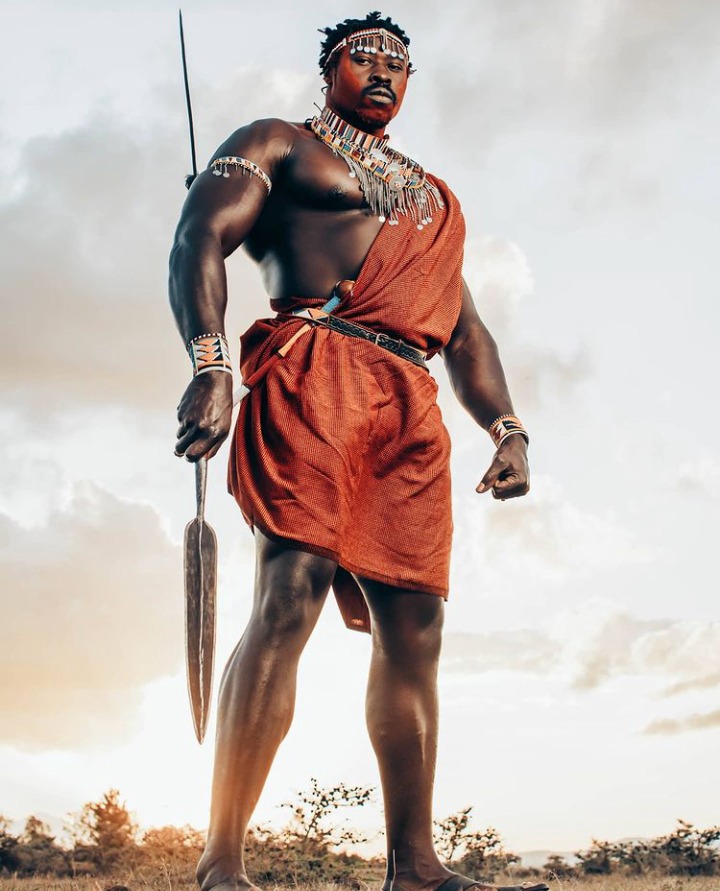 Chris Oketch is a professional Natural Bodybuilding athlete and reigning Qatar's Strongest man, a title he has defended six times. His brand has won the world Natural Bodybuilding and the Natural Bodybuilding world cup titles in 2019. Oketch also won the African Strongest man competition and is a two time Kenyan strongest man title holder as well.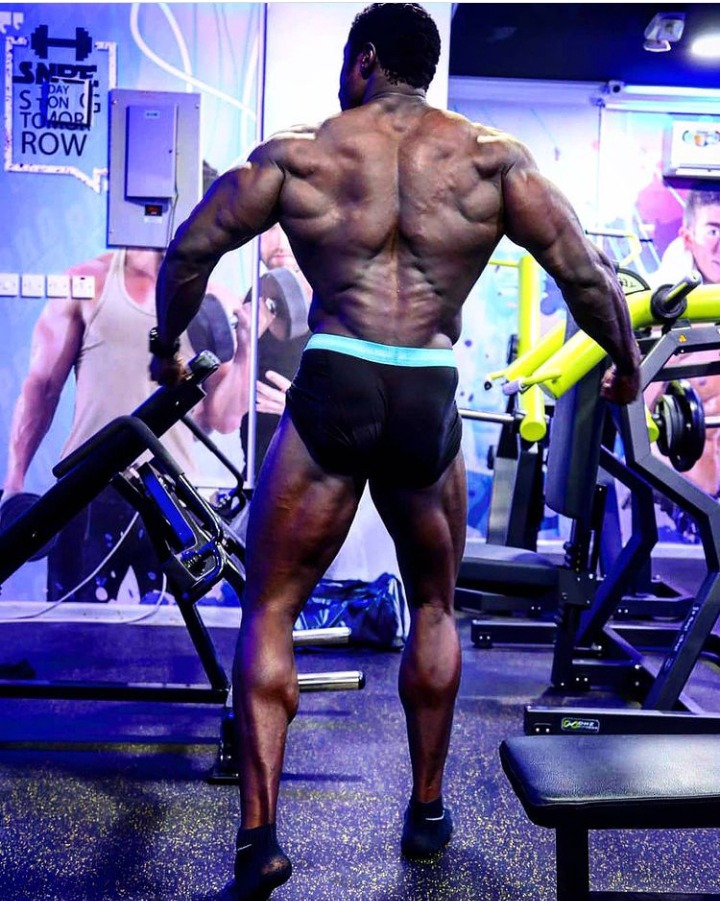 The strongest man competition encompasses challenging tasks which are aimed at measuring athlete's raw strength through power to lift, pull, push, speedy completion of tasks and endurance. Chris managed to defend his title in this year's Qatari Strongest Man competition which saw him attempt a 370 kg deadlift.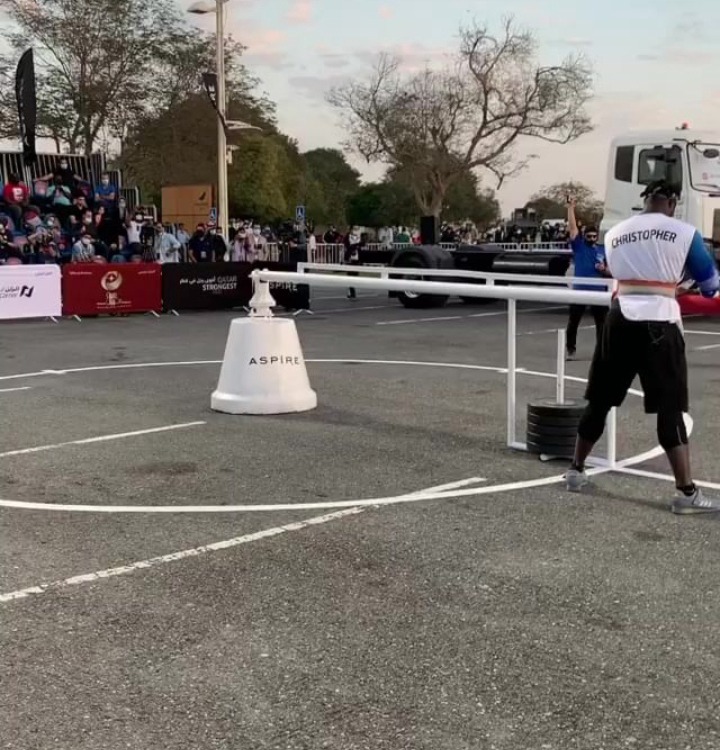 Chris attempts a conan wheel 7lap challenge at this years Qatar's Strongest man challenge.
His successful defence of the Qatari title has won him great accolades and respect across the Arabian countries, Africa and his home country, Kenya, as the Giant Athlete was recently invited to the Kenyan Embassy to Qatar in Doha, when he visited the Kenyan Ambassador to Qatar, H.E Paddy C. Ahenda on a courtesy call to present his hard earned trophy.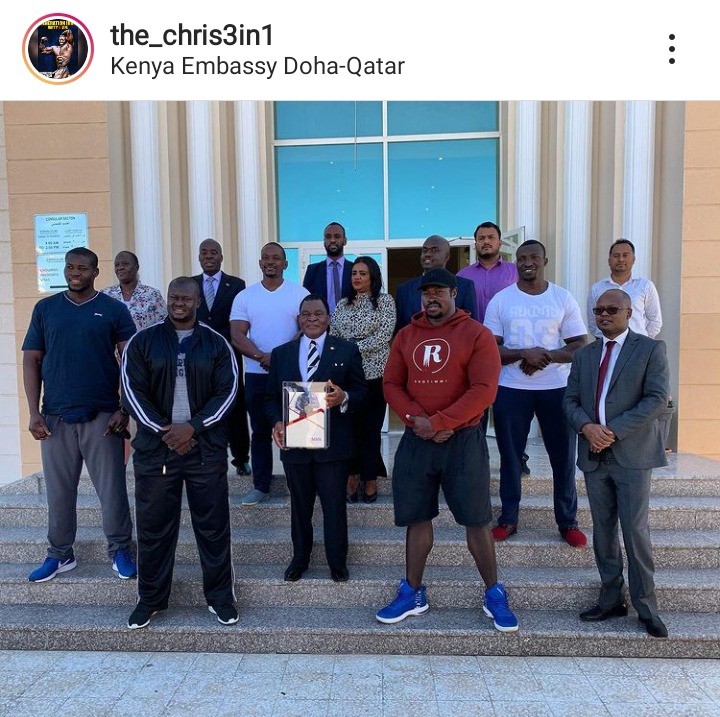 Chris (In red hoodie) poses for a group Photo at the Kenyan Doha Embassy flanked by H.E Amb. Ahenda (Holding trophy)
Interestingly, the Dubai based Professional Bodybuilder has interest back home when it comes to youth in the bodybuilding and fitness industry. He has previously walked in many gyms in Kenya and worked-out with Kenyan body fitness enthusiasts in a bid to popularise the sport among Kenyan youths.
Currently, Chris Oketch has partnered with different Corporates in the Fitness and bodybuilding industry such as USN, to organise an upcoming bodybuilding event in Nairobi that has since rolled out its posters. Dubbed 'The Mr. and Mrs. Kamukunji body building contest,' the event is scheduled to run from Friday 26th March to Saturday 27th. It would be an open show at the Charter Hall in Nairobi as it would not charge any entry fees. Below is a poster of the upcoming event organised by Chris Oketch;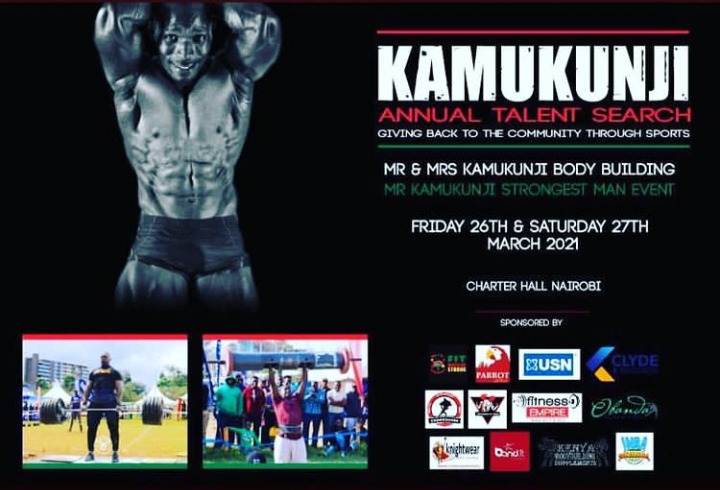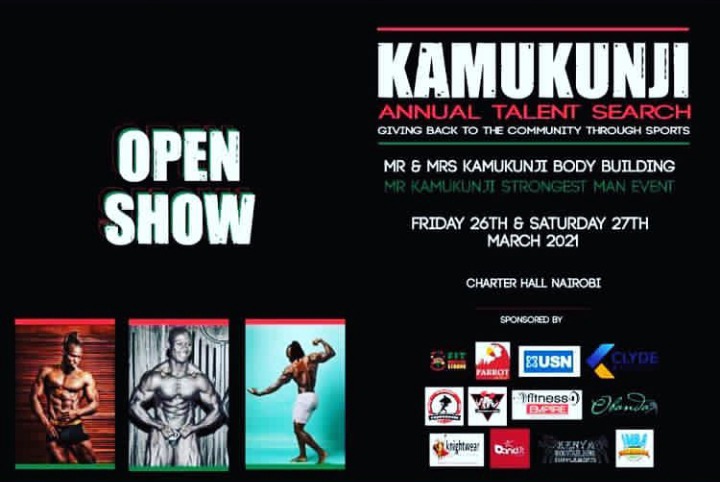 Content created and supplied by: Toofull (via Opera News )