A three month intramuscular family planning method called depo-provera is a method that is widely used by women but at one point they lack this information from care providers and let me take you through it well.
Depo provera as much it helps in planning for our family its disadvantage outweigh advantage.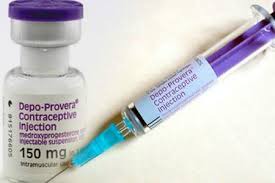 This method result to increase in blood pressure, prolonged exposure to the medication makes the normal pressure to shoot by a big margin making a client hypertensive from nowhere
It also cause prolonged menses, a woman can bleed for more than a week that is heavy and painful, once the medication is administered can not be reversed until it expires in the body
Other client complain of weight loose to at almost 10kg this make them look malnutrition and there health status lowers
Cervical cancer also is connected to this injection, most client who end up have the disease have the history of using depo p as a method of preventing unwanted pregnancies.
I always encourage clients to use this method once in a year and do not make it as a habit of the best method to plan for your family
Content created and supplied by: Dumas-kenya (via Opera News )