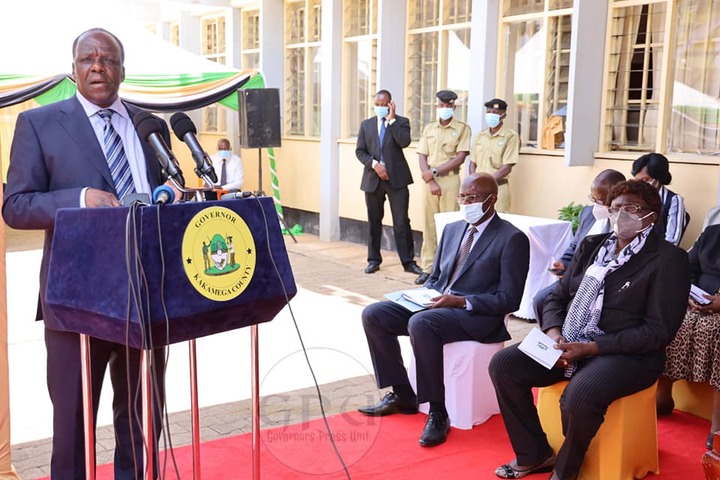 Governor Wycliffe Oparanya.
H.E Dr. Wycliffe Oparanya the governor of Kakamega county has led a delegation at the county headquarters a few hours ago that chaired the County Covid-19 Steering Committee meeting announcing strict containment measures to every Kenyan.
Coherently, Dr. Oparanya threatened to take action against any individual who will be found without a face mask saying that the Covid-19 infection rate in the County is worrying and thereby commanding natives in the county to adhere to the health regulations.
"As the county government struggles to fight Covid-19 disease, we have just noted that the positivity rate of combating the virus has remained at 21.9 percent. And therefore I have directed police and County enforcement officers to work together and enhance mask-wearing directive," said the Governor.
Governor Wycliffe Oparanya.
Kakamega governor added that they will meet church leaders to discuss how they will ensure containment measures are adhered to during church services and also adding that, deceased families should bury their loved ones within 72 hours and private mortuaries that don't adhere to the regulations to have their licenses revoked.
"According to statistics by the Department of Health, the County has reported 109 positive cases out of which five are healthcare workers. Ninety-five cases are under the Home Based Care program while 19 are admitted at the health facility. Am so proud to comment that when you go to Kakamega referral adequate oxygen to handle emergency cases that require it is already there", he explained.
He has also revealed that 5,727 people have been given the Coronavirus vaccine and Covid-19 Steering Committees have been activated at the sub-county levels to handle arising matters on the deadly virus.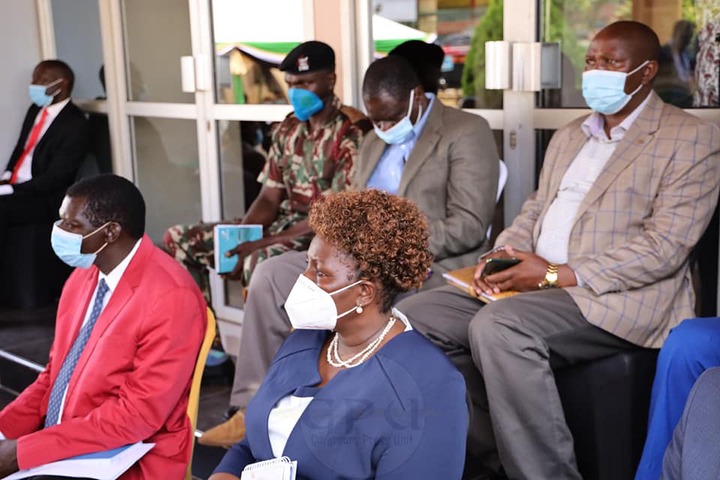 Kakamega County Chief leaders.
..............................................................END...................................................
Content created and supplied by: Omuwanga (via Opera News )