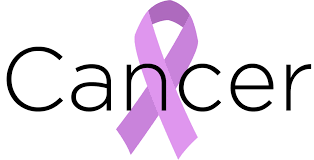 Cancer has emerged as one of the world's deadliest diseases these past few decades. It has caught up with traditionally feared diseases like HIV, in this era, most people would choose HIV over cancer. It is a feared disease and rightly so.
Cancer is a lifestyle disease, characterized with uncontrolled growth of a person's cells. It progresses through four stages with its severity increasing with each step. It is no longer a disease for the rich as it was initially considered, it is estimated that 70% of cancer deaths occur in individuals who come from the low middle income.
Here are areas where cancer is most prevalent in Kenya along with the type of cancer most seen in those areas. Predisposing factors that lead to such diseases have also been discussed to some length.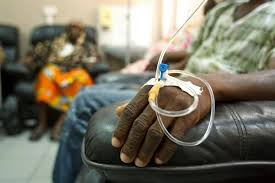 Meru- Stomach Cancer
Many incidents of different types of cancer have been reported in Meru. However, stomach cancer sticks out like a sore. It is also seen to be more common in men than women, about 1.5 fold higher. Stomach cancer incidents in Meru and its surroundings are alarmingly high and this has led to various research to explain this.
This has been attributed to the high levels of infection of 'H pylori' and 'Epstein Barr Virus' seen in the region. These pathogens are known to progress and cause stomach cancer. Chemicals and heavy use of fertilizers in tea and coffee farms have also been linked to this prevalence.
North Rift Valley And Western Kenya- Throat and Esophageal Cancer
North Rift Valley region and Western Kenya have the highest prevalence of throat cancer, almost highest on the world. Tenwek Hospital is now renown for handling throat cancer patients because of the high prevalence in that region.
Throat cancer in the region is associated with the high temperatures at which the residents take their tea. Studies have found that the residents take their tea at an average of 72.3 degrees Celsius, higher than anywhere else in the world. This causes constant injury to cells lining the throat and esophagus, leading to unwanted mutations and ultimately, carcinomas.
The culture of Kalenjin community in the area has also been pointed out, with certain studies linking the high prevalence to mycotoxins. These come from poor handling of foods such as cereals and maize, which are produced in the area in bulk. Traditional alcoholic drink, 'mate', has also been shown to be laced with mycotoxins.
Kisumu- Skin cancer
Kisumu has shown to have a high prevalence of skin cancer. Skin cancer cases in the region are almost three times as high as in other area of the country. It also makes an astonishing 41% of all cancers in the region. This can be attributed to the blazing sunshine as the city lies on the equator.
Mombasa, Thika, Kiambu- Breast, Cervical, Prostrate cancer
The genital cancers have shown a very high prevalence in Mombasa, Thika and Kiambu regions. This is mainly to reluctance to go for screening. Early detection can help prevent these cancers.
Content created and supplied by: Bikojunior (via Opera News )