Common Causes To Avoid Prostrate Cancer In Gentlemen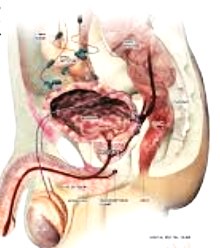 Prostate cancer is a type of cancer in males, but it is highly treatable in the early stages.
Some of the early symptoms associated with the disease include :- Decreased force of urination, urination hesitancy and unusual frequent urination.
The cancer can be resulted due to family lineage where the problem is transfered from one person to another due to hereditary cause where the problem is common. This is the biological cause that is rare to avoid, but there are certain factors that can be avoided in order to prevent the growth of the abnormal cells. The factors to avoid is as follow :-
(1). Chemical such as Herbicides and pesticides.
Fatal chemical can cause the cancer when they are introduced into the body in different forms such as through spraying, chemical food consumption and many others. This is because the chemicals end up causing the abnormal growth of the cells in the prostrate of the men hence starts the development of the prostrate cancer unknowingly.
(2). Diets high in red meat content.
High consumption of red meat food also is among the great cause, since they are the main causes different types of cancer
(3). Physical injury.
Physical injury can increase the chances of prostate cancer, besides that, the tight pants pushes the testicles up against the body, subsequently increasing their temperature. This increased temperature causes reductions in sperm count and can also decrease sperm motility.
(4). Exposure to UV rays.
Ultra violate rays can also result to the cancer disease since the unrepaired damage builds up over time and triggers mutations that cells to multiply rapidly. That can lead to malignant tumors.
The disease can be treated when You seek medication. It is also advisable to seek medical assistance when You spot the signs at the early stage before further damage.
Comment and share below.
Content created and supplied by: Ford_Isaac (via Opera News )