Up
Carrots are crunchy veggies that offer various benefits. These root vegetables are extensively researched for their powerful nutritional profile. The most important nutrient is beta-carotene, which converts to vitamin A in the human body.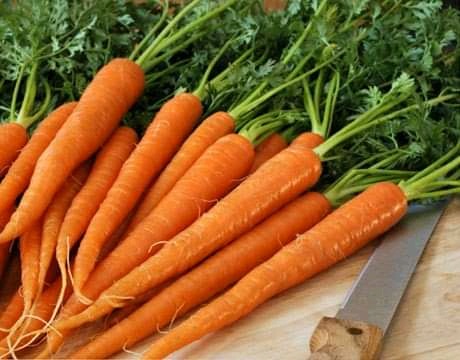 However, excess intake of carrots has been linked to unwelcome effects. Some of those can be severe too. In this article, we will look at the side effects of carrots.
1. Can Cause Allergies
Though carrot alone is rarely responsible for allergies, it may cause reactions when consumed as part of other foods. In a report, the ingestion of carrot contained in an ice cream caused allergic reactions.Carrot allergies may affect over 25% of individuals with food allergies. This could be associated with their allergy to specific carrot proteins. Individuals with pollen food syndrome are the most likely to be allergic to carrots.Symptoms of carrot allergy include itching or swelling of the lips and irritation of the eyes and nose. In rare situations, carrot intake may also lead to anaphylaxis.
2. May Cause Flatulence
Certain individuals may find carrots difficult to digest. This can get aggravated if you have too many of them, eventually leading to flatulence (or stomach gas).
3. Might Be Unsafe For Infants
This has more to do with the size of the carrots. Carrot sticks carry the risk of choking infants . Hence, you may want to limit the amount of carrots you are giving to your infants. More importantly, make them into a paste.
4. Can Cause Skin Discoloration
Eating too many carrots can cause a harmless condition called carotenemia. This is caused by too much beta-carotene in your bloodstream, which makes your skin turn orange.Carotenemia is highly unlikely unless you are on a restricted diet in which you are required to eat too many carrots for a long time. One medium carrot contains about 4 milligrams of beta-carotene. Consuming more than 20 milligrams of beta-carotene every day for a few weeks can cause skin discoloration.
These are the side effects of carrots you need to be wary about. But as discussed, eating too many of them in a day is a problem. Otherwise, they are among the healthiest foods you can snack on.
Content created and supplied by: Cederzd (via Opera News )