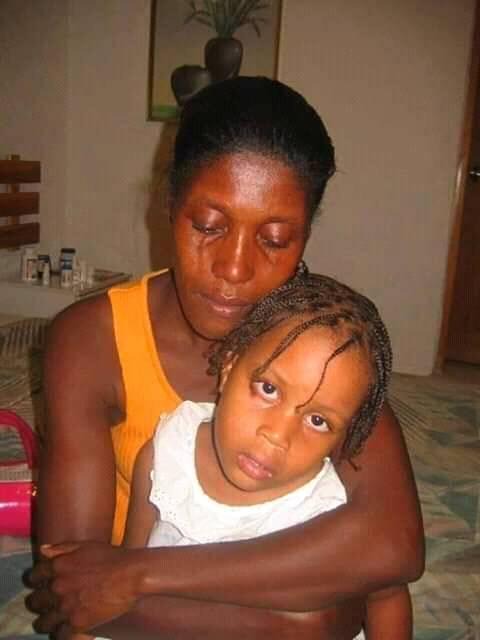 (Photo Courtesy- Dickenz Dickenz Dick on Facebook)
This post has moved many Kenyans to tears. The post was made by one Dickenz Dickenz Dick on behalf of Unitor Adhiambo Odumbe. It elicited hundreds of reactions on Kilimani Moms Group.
From the post, Unitor is a young mother from Busia. She suffers from colon cancer stage for and is currently at Moses Charity Home. She also has breast mastitis. Unitor has really touched the hearts of many especially in part of the post where she says,
" I am sad because without getting urgent treatment, I will end up die and leave my only daughter alone. Her dad rejected her just after I got pregnant and before she was born."
The whole post: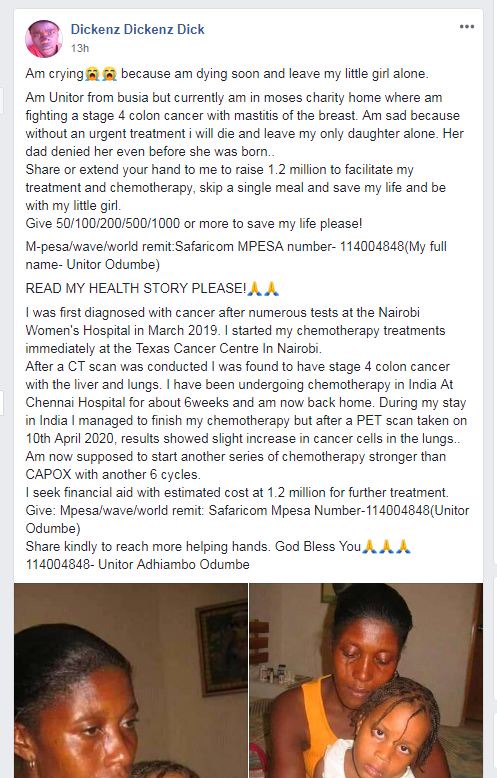 Unitor says she is currently raising funds in order to facilitate her treatment treatment and chemotherapy. She was first diagnosed with cancer at Nairobi Women's Hospital back in March 2019. She started her chemotherapy treatments at the Texas Cancer Centre In Nairobi. She has also been undergoing chemotherapy in India At Chennai Hospital. This lasted for about 6 weeks.She has since returned back home. She is seeking your prayers and support to help her go through this ordeal. We will be making a detailed follow up and we will post the full details here in a few days.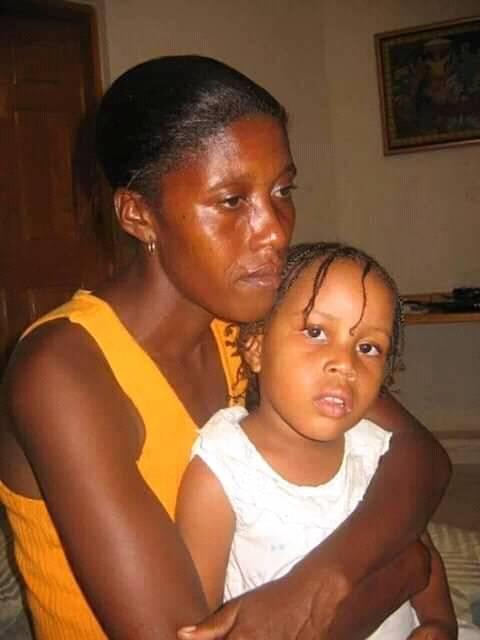 Here are some of the comments from members of the group after the post was made.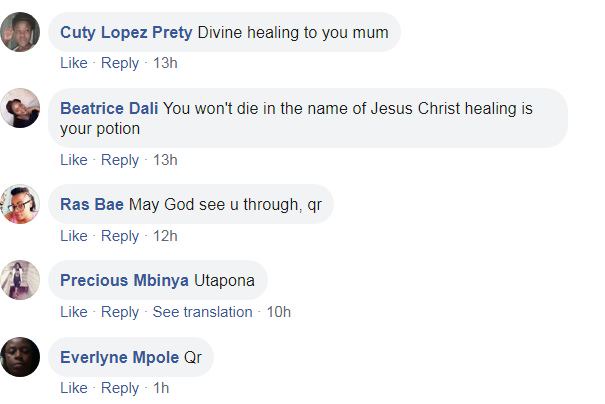 We will come back with the detailed report plus more on how you can support Unitor. Keep it here for more updates and please drop a prayer for her on the comments section below. Remember to share and follow us.
Content created and supplied by: Kenyanweekly (via Opera News )