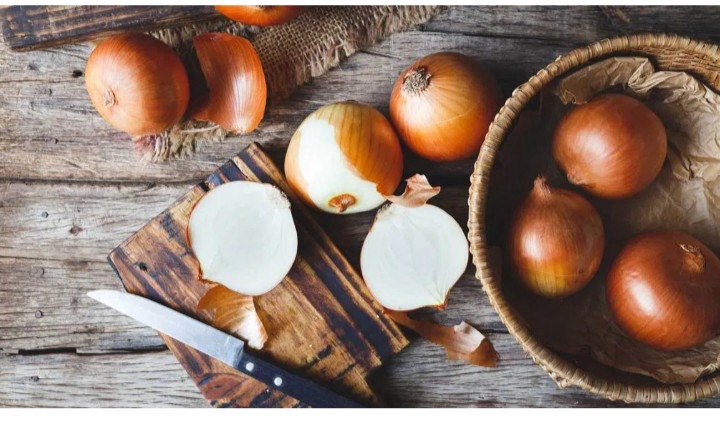 Onions are members if plants that include garlic, shallots and chives. These vegetables contain various vitamins, minerals and potent plant compounds that have been shown to have great benefit to the body. For instance onions have got various benefits to the body that include the following ;
Onions contain cancer fighting compounds.
Eating onions has been linked to lower the risk if getting certain cancer diseases like stomach cancer. The fighting properties of onions are the sulfur compound in the onions
It also reduces the spread of ovarian and lung cancer this is because onions contain fisetin, flavonoid, antioxidants that may inhibit the growth of tumor in the body.
Onion contain antioxidant.
These are compounds that inhibit oxidation a process that leads to a cell cellular damage and contributes to diseases like diabetes and heart diseases.
Onions helps in controlling blood sugar level.
Eating onions help to control blood sugar level which helps those with diabetes most. For example quercetin in the onion interacts with cells in the small intestine, pancreas, skeleton muscle and liver to control blood sugar level.
Content created and supplied by: Betounic (via Opera News )