See What Kenyans Did for This 16-year-old Girl Stuck In India For Treatment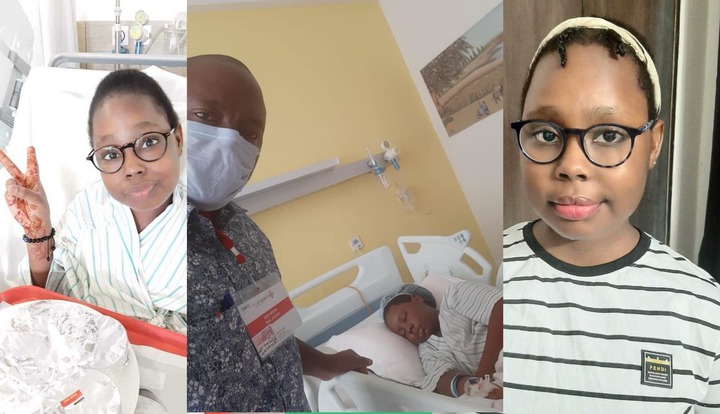 (Photo Courtesy- Ndungu Nyoro on Facebook)
Kenya's top philanthropist, influencer and resource mobilizer Ndungu Nyoro shared an appeal on his post. The philanthropist always has a 'Giving Tuesday" in which he always shares Kenyans who are in need. This time, he shared a post which really touched the hearts of Kenyans. Some even went to tears after reading the story of the 16 year old Baby Fyona.
Fyona, who comes from Mombasa, had traveled to India for treatment about one and a half year ago. Her and the father had since been stuck in the far away land due to unpaid hospital bills. The family of Fyona had been requesting well wishers to come to her aid and help her return back home. Ndungu made the post on his Facebook account and indeed Kenyans responded in their trademark 'Undugu' style. Fyona needed a whooping Ksh 3.2 Million. Kenyans came together and stood in the gap for the young lady and the balance was standing at Ksh. 180,000.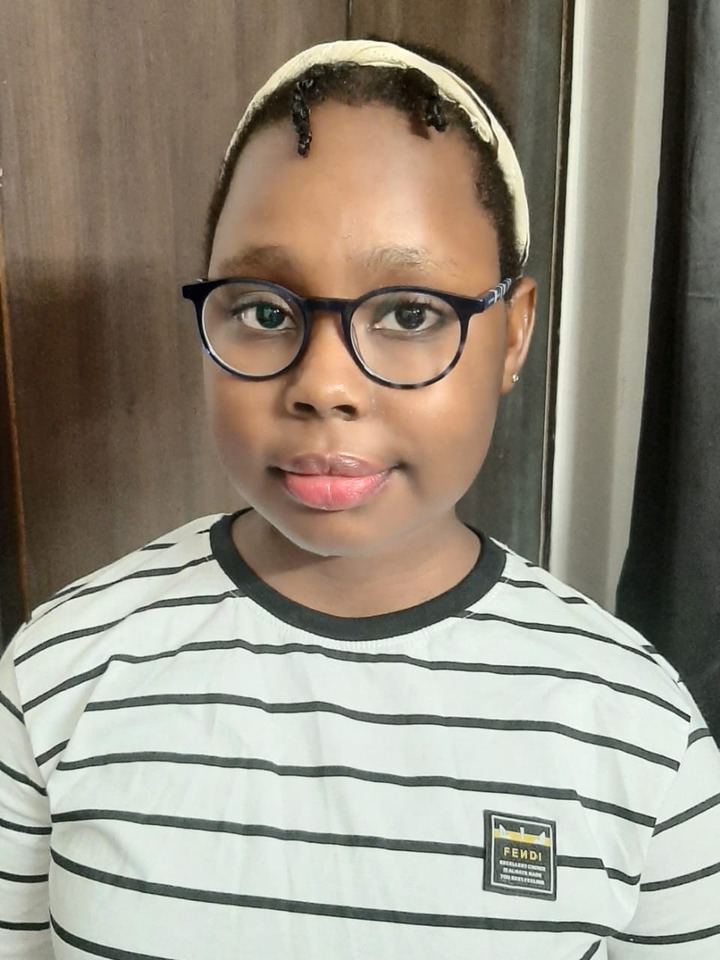 "I have always believed in the love within this blessed online family. I share this with us because I know for sure, with your help we can have Fyona and her dad back soonest," Nyoro observed. Today, there was good news to the online family. Nyoro posted on his account saying, "Feeling like asking who participated or is participating in today's mini fundraiser. We need to celebrate together."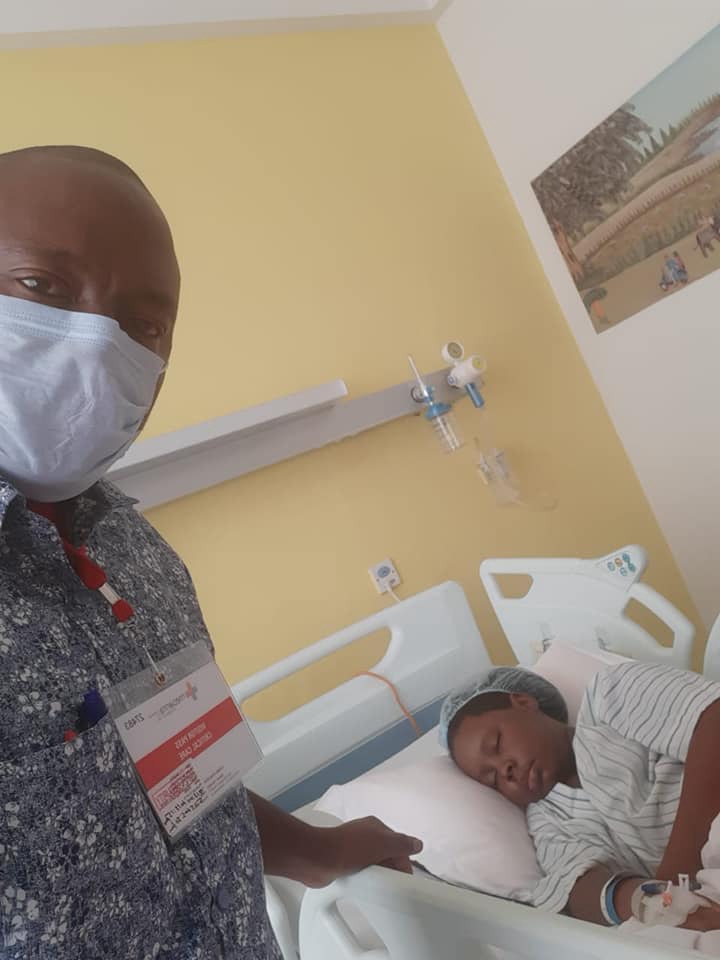 Apparently, it seems like Baby Fyona will be returning back home soon courtesy of the amazing online family. The family is reportedly waiting for the doctor's advise before making the trip to their beloved motherland. Nyoro further said that anyone still interested in helping the family was free to do so.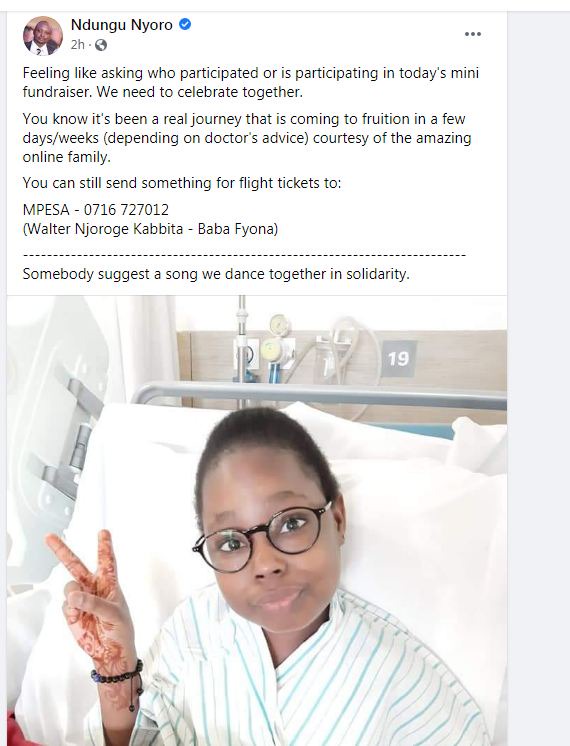 Indeed Kenyans are amazing people. May God continue uplifting and blessing this great country. We at Kenyanweekly take this chance to thank Nyoro for whatever good he is doing to families and people in need out there. May God bless him. Someone please share this message with him if you can get to him. Share this with Kenyans to promote philanthropy and brotherhood.
Content created and supplied by: Kenyanweekly (via Opera News )