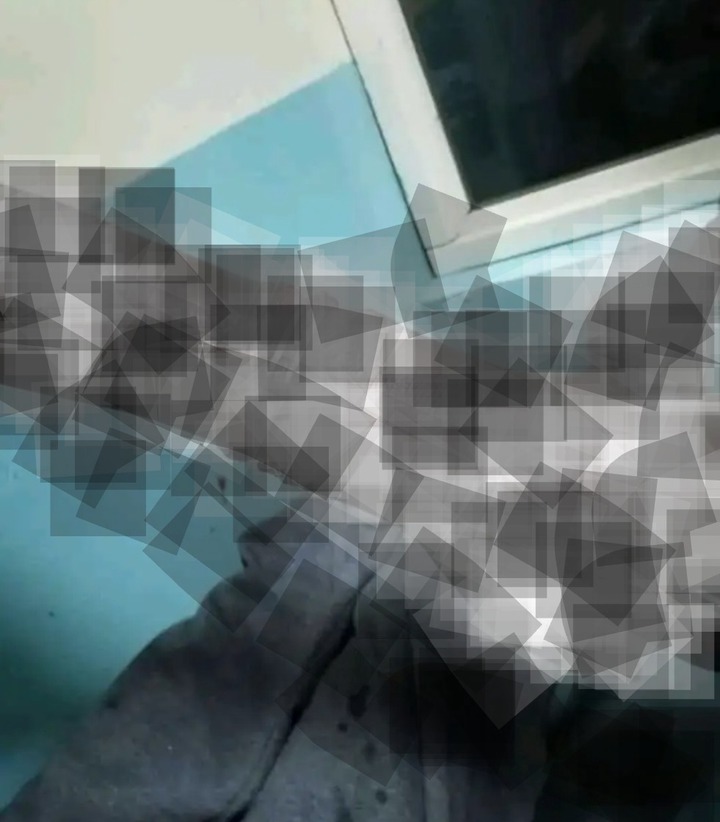 As per an article published by Wambumac, Apollos Opiyo Andal suffered Skin and tissue damage after a hundcuff penetrated deep into his skin requiring hospitalization.
According to a post that was published by the Kenya police, This is what resulted to the manhunt of Opiyo Andal.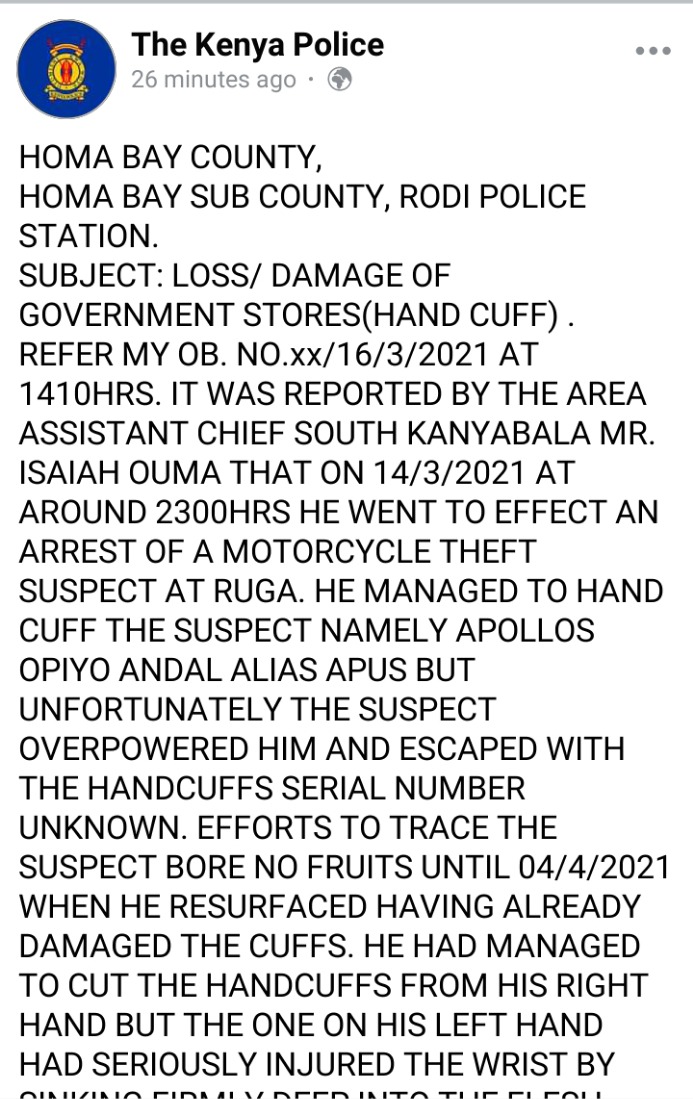 As per the post by the Kenya Police, Assistant Chief Isaiah Ouma had put Opiyo Andal in handcuffs on 14th March of 2021 and Opiyo later Surrendered to the police on 4 April 2021.
Disclaimer:
According to WebMD, the man could have suffered from Necrosis and Ischeamia due to limited blood flow to the forearm. As a result, the tissues and blood vessels die leading to a bluish, Anemic and necrotic appearance.
Due to inadequate Medical intervention from the day Opiyo was handcuffed, their is a possible chance he might be Infected with viruses and Bacterias such as Mycobacterium Tetani.
According to Mayo Clinic, The first response is to Administer Tetanus Vaccine followed by Broad spectrum Antibiotics and Amputation of the lower segment of the arm.
Therefore, Opiyo Andal will probably lose his hand to avoid transmission and reinfection. Remember to comment, like, share, and follow for more Medical news and social insights.
Content created and supplied by: KosspapiRsd (via Opera News )