Brucellosis is also referred to as Mediterranean fever.It is an infection spread from animals to people, mostly by unpasteurised dairy products.
It is a bacterial infection that affects people worldwide. 
Sometimes bacteria that cause brucellosis can spread through the air or through direct contact with infected animals.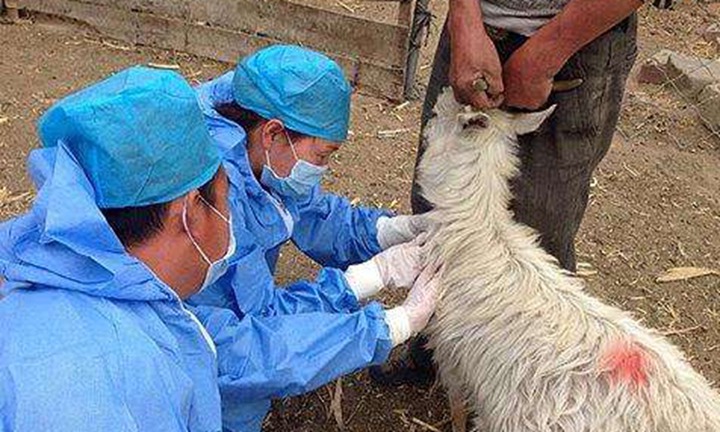 Signs and symptoms of Brucellosis
Symptoms of brucellosis may show up anytime from a few days to a few months after you have been infected. They include the following:
Fever
Chills
Loss of appetite
Sweats
Weakness
Fatigue
Joint, muscle and back pain
Headache.
Brucellosis symptoms may disappear for weeks or months and then return. Some people may have chronic brucellosis. They therefore experience symptoms for years, even after treatment. Long-term signs and symptoms may include fatigue, recurrent fevers, arthritis, inflammation of the heart and spondylitis.Spondylitis an inflammatory arthritis that affects the spine and nearby joints.
Risk factors
People who work with animals or who come into contact with infected blood are at higher risk of brucellosis. Examples include the following;
Veterinarians
Dairy farmers
Ranchers
Slaughterhouse workers
Hunters
Microbiologists
Therefore it is advisable for such people to be more careful to prevent the infections.
Several complications may arise from Brucellosis.Brucellosis can affect almost any part of your body, including your reproductive system, liver, heart and central nervous system. Chronic brucellosis may cause complications in just one organ or throughout your body. Possible complications include:
Infection of the heart's inner lining.
Arthritis.
Inflammation and infection of the testicles.
Inflammation and infection of the spleen and liver. 
Central nervous system infections. 
Prevention measures for Brucellosis
Several prevention measures for Brucellosis include the following;
Avoid unpasteurized dairy foods. 
Cook meat thoroughly. 
Wear gloves .This should be a must for people in high-rise places such as slaughter houses.
Take safety precautions in high-risk workplaces. 
Vaccinate domestic animals. 
Treatment of Brucellosis
This aims at reducing the symptoms and risk factors of this disease. Therefore, one is supposed to take antibiotics for at least six weeks. This may help as it brings out positive results.
Content created and supplied by: ANNETYNYONGESA (via Opera News )