The white layer on your tongue causes bad breath and awful oral health. People with white tongue also suffers from gum disease, tooth decay and gingivitis. White tongue and bad breath affects your confidence and social interaction skills. This article will discuss the reasons you have a white tongue. 
1) Poor dental hygiene 
Eighty percent of white tongue and bad bad breath is caused by poor dental hygiene. If you do not brush your teeth and tongue regulary, you might have a white tongue.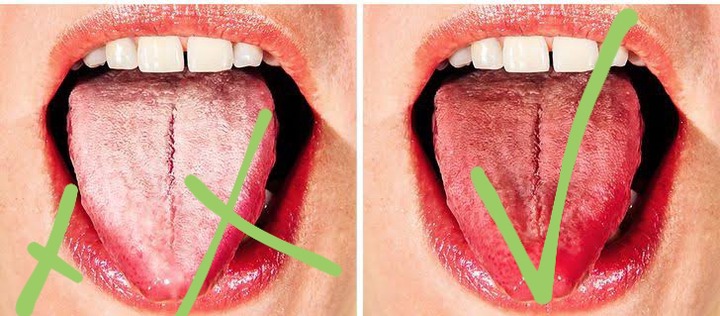 2) Your lifestyle 
If you smoke, drink alcohol, abuse drugs, and eat junk foods, your tongue may turn white. The food you eat contribute to a white tongue and other medical conditions on your mouth. 
3) Medical reasons
While there is less medical problems associated with a tongue, a white tongue could indicate oral cancer among other diseases. 
Cleaning your tongue twice a day will solve the problems of white tongue and bad breath.
Content created and supplied by: Tonie_art (via Opera News )