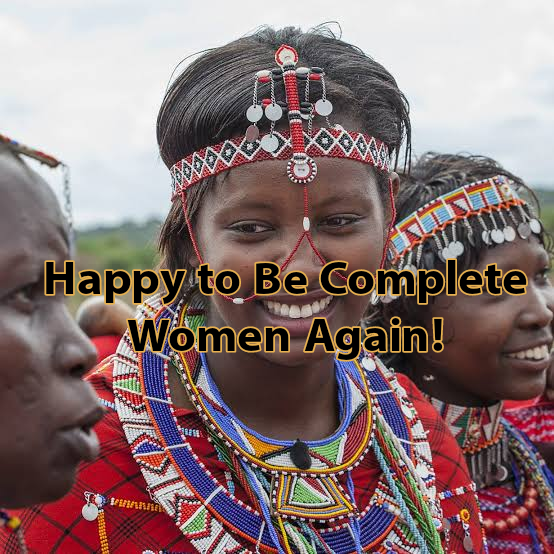 Around 150 Kenyan women and girls who are survivors of Female Genital Mutilation (FGM) will benefit from genital surgery that will restore their organs of pleasure. (CRS) cl*torial restorative surgery.

Clitoaid, a US-based nongovernmental organization (NGO) will conduct the reconstructive surgeries in Kenya in October 2021 which will be their their philanthropic project to the African country.
Clitoaid launched a campaign project duped 'Adopt a Cl*toris' to enlighten the global masses on the harms of FGM while still calling for donations to cater for the costs of the surgeries.

It indicates the current estimates of the CRS in Kenya to be $600 owing to Covid-19 pandemic, which tripled the cost of medical supplies.
"These women are desperate to turn the page on the unspeakable trauma they've endured in their childhood," said Ms Nadine Gary, Clitoraid Director of Operations in the organisation's February 6, statement.
Ms Gary equated the female cut to 'unimaginable violence' against women and girls. She emphasised the urgency of helping the women to reclaim their reproductive rights. Women who have been mutilated report of excruciating pain during delivery and sexual relations.
A case study conducted in 2014 on 'cl*torial construction after FGM, was published in international Society for Sexual Medicine shows that the surgery reduces pain and improves the sexual function of the survivors.
Content created and supplied by: @RealTimeNews (via Opera News )