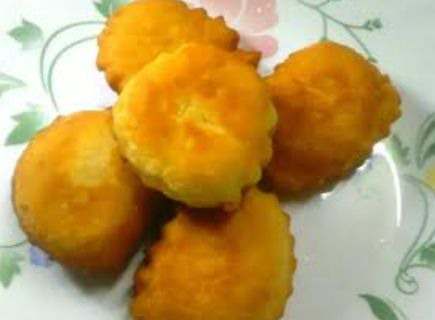 People say that Mandazis are hard to prepare and may not come out soft.Following the steps and using the ingredients below one can easily make soft Mandazis.
Ingredients
20 servings
2 Cups flour
1/2 Cup sugar
2 Tbs blueband
1 Tsp grated lemon rind optional
3/4 Cup water or milk make sure its warm
1.5 Tsp baking powder
1 pinch salt
Steps
In a bowl sieve your flour add the baking powder.
Next add the margarine and rub in to the flour
Next add the lemon rind,salt n sugar n mix well
Make a hole at the center of the flour,Slowly add the water water and form a dough
Slowly knead your dough for 2 minutes not more over kneading makes hard mandazi
Put the dough in a bowl cover and let it rest for one hour or more.this helps the gluten to come together
Divide the dough into 4 balls
Roll into a circular shape and cut into desired shape
Deep fry in hot oil till golden brown on both sides put in grease proof paper and serve.
Content created and supplied by: Wandabwa (via Opera News )