Home remedies for Bloating and Gas
Bloating is a sensation that makes the abdomen feel large than normal.
Gas is a normal part of digestion process,but if gas builds up in your intestines and you are unable to expel it out you may start to feel pain and discomfort.
Gas can be caused by:
Eating gassy foods
Chewing gum
Smoking
Swallowing air while eating or drinking
Overeating
Hormonal changes
Tight fitting clothes.
Long term use of medications
Some of the natural tips to decrease bloating include:
Sitting upright during and after eating
Increasing physical activity during the day
Chewing your food properly
Drinking beverages at room temperature
Eating slowly and consuming small frequent meals instead of three large meals.
Trying abdominal massage
Use of essential oils
Taking a warm bath,soaking and relaxing
Letting the gas out or you can pass stool
Avoid Chewing gum
Avoid the use of straws because they cause a person to swallow air,instead you can sip from a glass
Quit smoking
Choose non-carbonated drinks and avoid problematic foods
Other natural remedies are;
Turmeric
Funnel
Cinnamon
Chamomile tea
Peppermint tea
Corriander
Ginger tea
Activated charcoal
Apple Cider Vinegar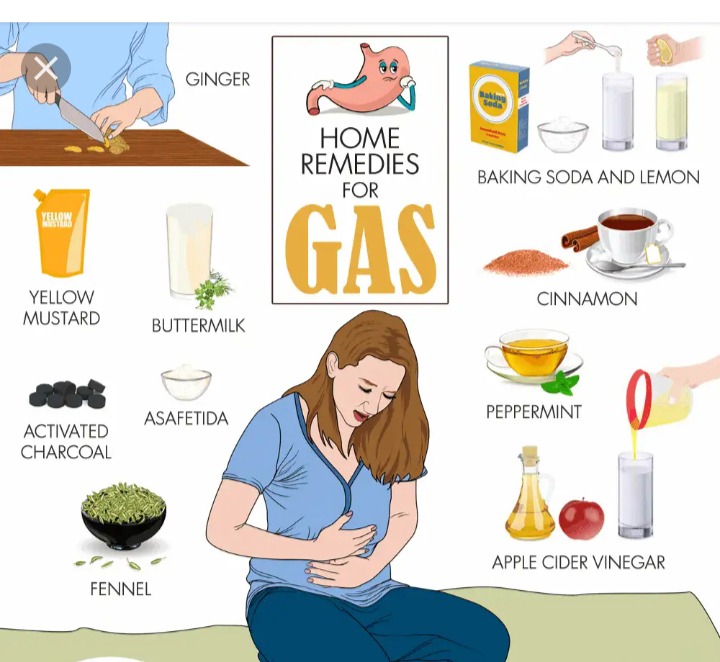 Content created and supplied by: @HealthKenya (via Opera News )