Cooking has become easier in our society .. social media has made it easy such that if you are poor in cooking any kind of food ,you definitely go to searching...now let's my recipe on how you can bake your cake...
Ingredients... 2 cups of flour,3 eggs,6 tbs of sugar,2 tbs of blueband,1 cup of milk,2 tbs of tumeric powder,1 tbs of cocoa or drinking chocolate,3 sufurias (2 big sufurias+ 1 small sufuria)
Step one..mix sugar and blueband until it's fluffy then add your eggs.
Step two..add flour and remember to seive it to make it easy when mixing
Step three..add milk and tumeric,mix it well
Step four..devide some little mixture,add cocoa to the little mixture you have devided,at this point you should have two mixtures.
Step five...take the baking sufuria( the smaller one) heat it, after heating rub it with blueband and then dust it with flour.
step six..take the stones put them in one of your big sufurias,then take your mixture with a small sufuria put it on top of the stones, remember we had two mixtures,take the other mixture with cocoa colour your cake with it according to your wish...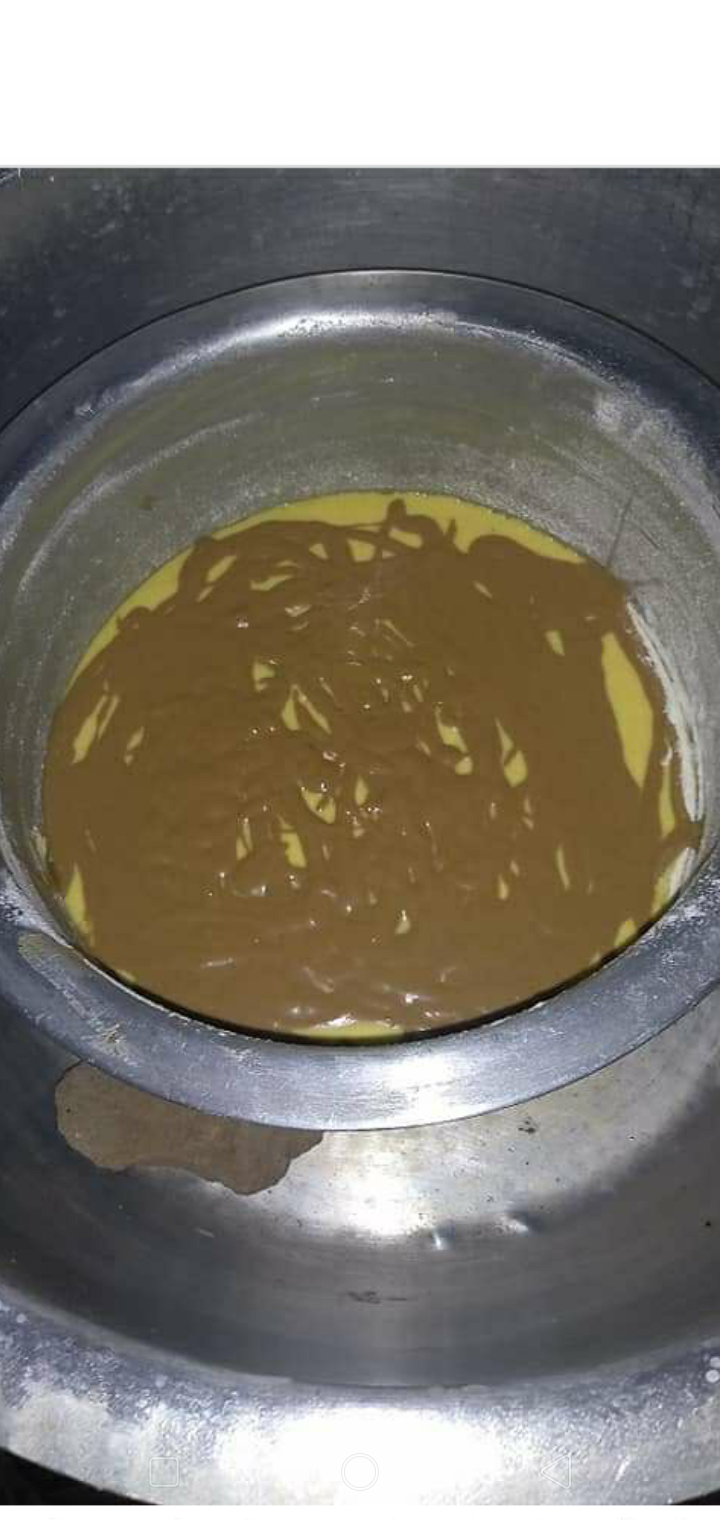 step seven..cover the outer sufuria,don't cover the inner one...put it under moderate heat for about 50-60mins..
Enjoy your cake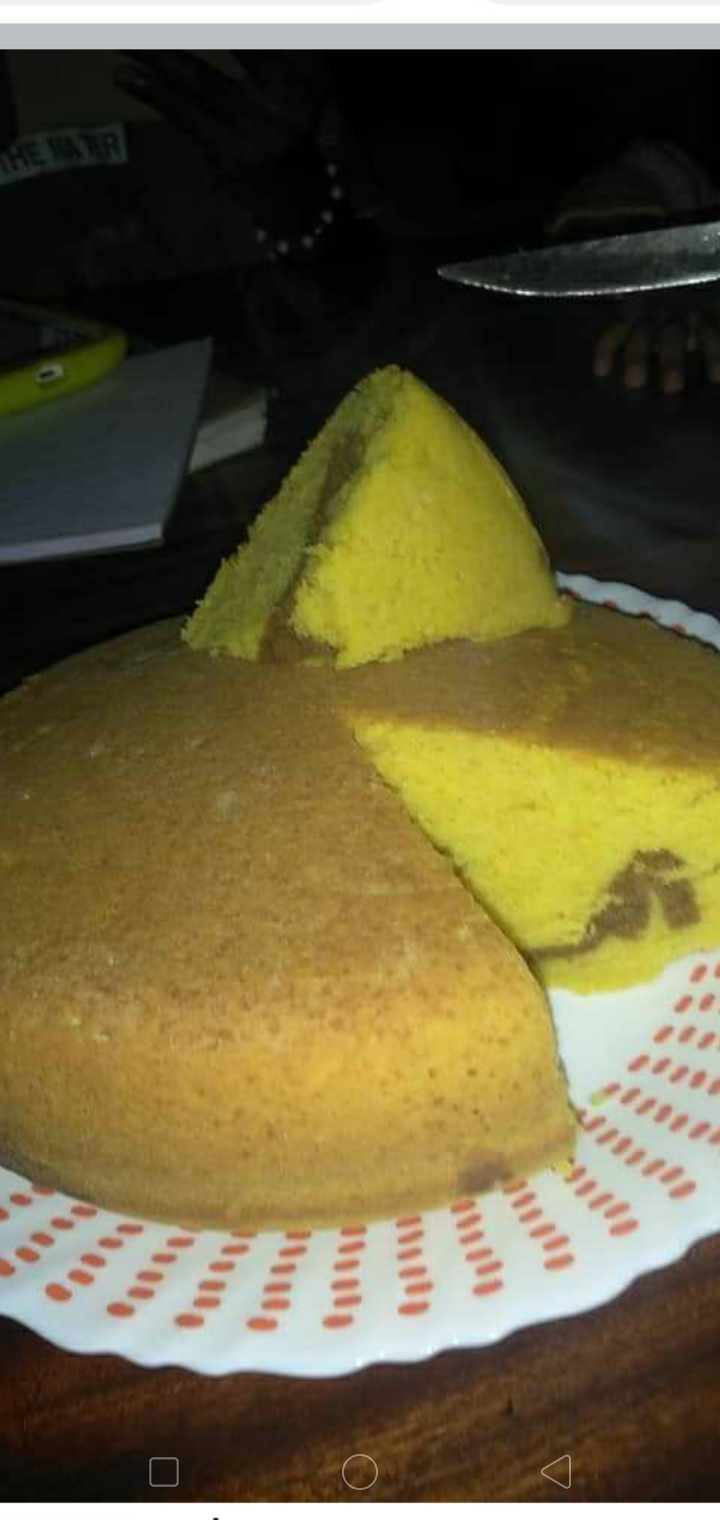 Content created and supplied by: Maggay (via Opera News )